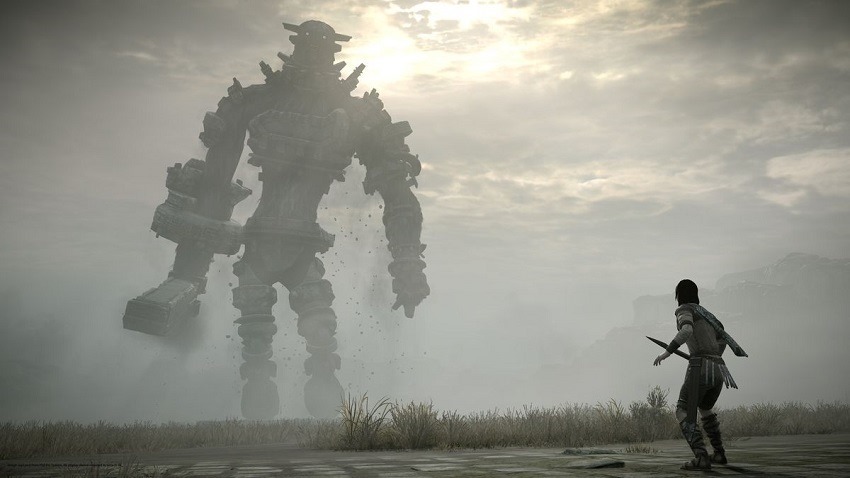 Some studios are really good at what they do. Naughty Dog has a firm grasp on third-person action games. Rockstar delivers on their Red Deads and Grand Theft Autos. And Bluepoint is the go to house for stunning remakes. They proved it again earlier this year, with the stunning recreation of the treasured Team Ico classic, Shadow of the Colossus, both maintaining the gameplay of the original while encapsulating it in a gorgeous package. It's why they're approached for so many projects like this, so it's unsurprising to hear they're already working on another remake.
In an interview about the technology behind Shadow of the Colossus with Eurogamer, Bluepoint was pressed on the possibility of pursuing their own IP now that the project grew the studio in various departments. Instead, Eurogamer were treated with confirmation that Bluepoint is working on something, but it's their bread and butter remake department again. Bluepoint's president and co-owner, Marco Thrush, had this to say.
"This project served us as a great point of growing the art team to the point where we can take on a full triple-A game major scope of art content. So now our next step is, let's improve the art pipeline, let's improve the engine, let's improve workflow for artists, let's grow on the art side some more to handle our next project because it's a bit bigger. And our next focus is, all right, let's work on design and add new stuff to get to the next remake, because now that can be our sole focus of making sure that's where we put the time and everybody else, they're already at a level where we can perform."
With the growth that the studio saw to meet the needs of the Shadow of the Colossus project, Bluepoint technical director Peter Dalton believes they are equipped to handle any sort of remake thrown at them. A challenge to any studio that perhaps wants their previous work relived in the best way possible.
"With Shadow [of the Colossus], the studio most definitely grew in both number of people and skill level – and so we continue to grow and expand and look at areas of weakness. One area that we've not explored very deeply is, 'What does our design prowess looks like? What is our ability to build something original and to expand it, rather than just upgrading something?' and so we look at those things and we are constantly trying to enhance and strengthen the studio to get to a point where, yeah, doing original development or whatever comes our way, we're fully capable of doing it."
There's no mistaking the skill of Bluepoint, and their keen eye for being able to breathe life back into dormant franchises. That doesn't mean that aren't able to do something new, but if this is working out so well already why change it?
Last Updated: March 12, 2018