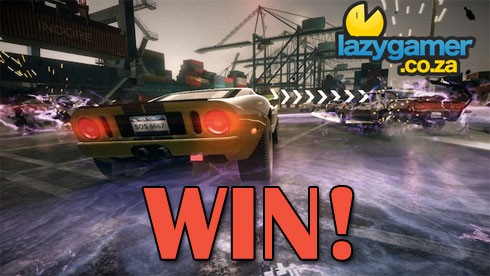 It's a day late but to be fair my airplane didn't have Wi-Fi so I couldn't post up these winners yesterday. As you may have guessed I am now in LA and on my way to get Nick from the airport before we begin E3 for 2010.
So before I leave here are our Blur competition winners, prizes kindly sponsored by the wonderful people over at Megarom and if you have unfortunately not won today then head on over to Nick's review of Blur and then to your local store to pick one up.
But without further delay the winners of the Blur competition are
Brad Rogers – Xbox 360
Victor Germeshuizen – Xbox 360
So congratulations to the two of you and let's take a moment to feel bad for Dashe who's name was drawn as the first winner but his response for any power up in Blur was 'Game'… Which unfortunately was not a valid response. The valid responses were
The Shunt
The Barge
The Mine
The Shock
The Nitro
The Bolt
The Shield
The Repair
That's it thanks to the 120 people who entered and a second thanks to Megarom for the prizes. Could the winners drop me an email with your physical address and phone number.
Last Updated: June 12, 2010