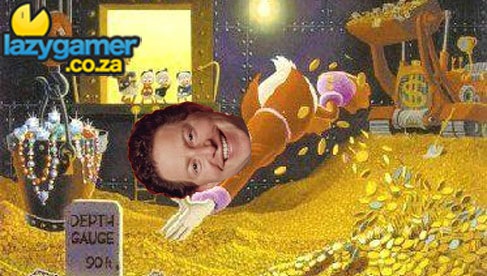 Bobby Kotick, CEO of Activision-Blizzard does not like videogames – or the people who play them. What he does like though is the revenue generated by the people who pay for them. Considering how much he personally made from us last year, it's easy to see why. The head honcho at the world's largest evil videogaming mega-corporation – responsible for the Warcraft, Call of Duty and Guitar Hero franchises – made a heck of a lot of money last year.
Forbes, the magazine that focuses on people with far too much money has revealed just how much – and it's enough to swim in, Scrooge McDuck style. Apparently trying to bully Sony and needlessly increasing game pricing nets you 14 million dollars a year. All you World of Warcraft nuts? Bobby Kotick thanks you.
Were I in his position I'd surround myself with Swedish hookers. and yachts.
Hit the jump for a full breakdown of  Kotick's earnings for 2008, courtesy of Forbes.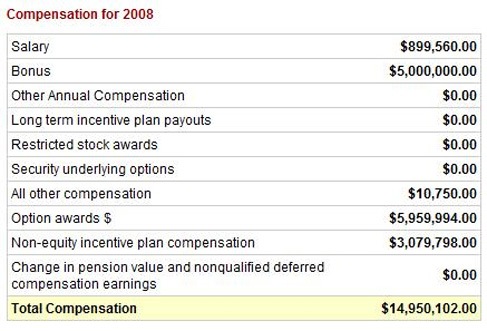 Source : GoNintendo
Last Updated: August 11, 2009