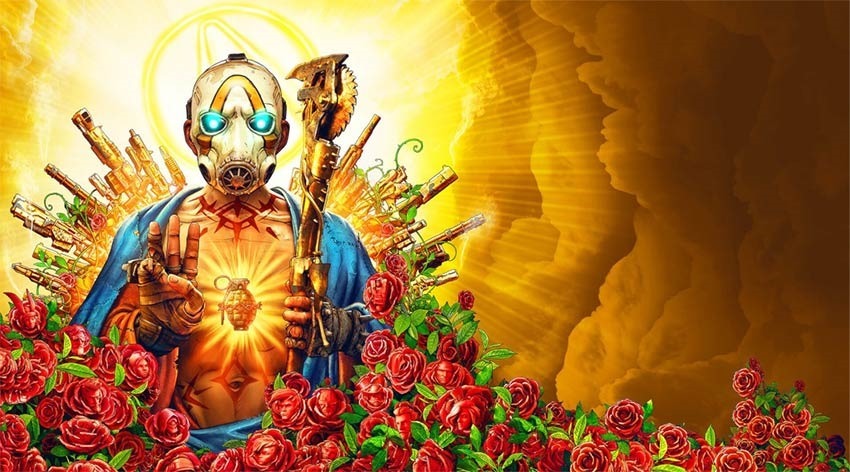 Tomorrow, there's a big reveal event for Borderlands 3 that'll show off some gameplay from Gearbox's cel-shaded looty-shooty sequel. The reveal will happen over Twitch, giving us a better look at the game and how its overhauled weapons will work. By simply joining in and watching the reveal (with an extension installed), players will be able to get themselves a bit of in-game loot.
Borderlands 3's gameplay reveal will happen tomorrow night at 7 pm on Twitch (that's South African Time), but by installing the Borderlands 3 ECHOcast Twitch extension players will be able to interact with Twitch Livestreams. They'll be able to see livestreamers' loadouts and skill trees, and also participate in Rare Chest events that'll give the chance to bag in-game loot.
for those of you too impatient to wait for tomorrow's stream, a very, very, very small clip of the game has leaked online, showing off a Maliwan branded chest, along with a grenade that has that new Radiation damage type. There's a Maliwan sniper rifle in the chest that can switch between Fire and Shock damage types. Another sniper – also a Maliwan – shows a gun that can switch between Fire and Radiation.
The clip reveals that weapons and gear will not only have level requirements but also show an item score. No word on how that score is calculated, but it likely shows how good an item is at first glance. The clip also reveals that Claptrap is as endearing and annoying as ever.
Borderlands 3 is out on September 13 for PC, PS4, and Xbox One
Last Updated: April 30, 2019