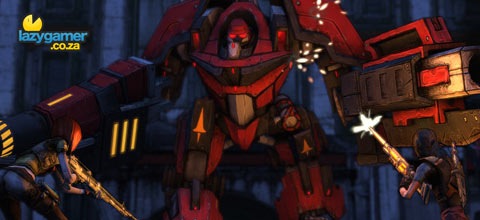 Today sees the release of the brand new DLC pack for Borderlands titled The Secret Armory of General Knoxx.
The DLC pushes the level cap in the game up to 61 and also adds more guns, more maps and more awesome. The DLC was originally supposed to launch yesterday but was delayed until today and is now available on Xbox Live for 800 MS points.
Those wanting to play it on PSN will have to wait as it only launches later this week, but is slightly cheaper in price at R79.00.
Check out the sweet trailer, after the jump.
Last Updated: February 24, 2010