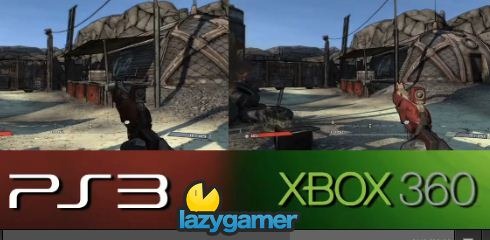 GameTrailers has already put together a comparison video for Borderlands and the results are pretty much as expected.
With the graphics leaning more towards the cartoony and less away from gritty realism it makes it more difficult to really see the power of the engine. The game looks awesome on both consoles but I think the PS3 version takes it this time around.
The 360 version seems to suffer from a bit of smearing, or blurring… it just doesn't look as crisp as the PS3 version..
But don't take my word for it, click through and compare for yourself.
Last Updated: October 24, 2009