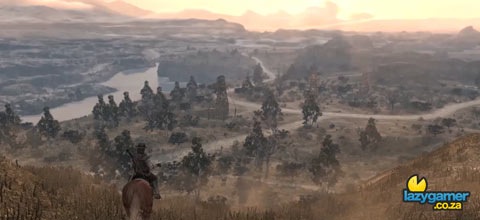 Update: Megarom have given a statement, read more for the update.
Update 2: Kalahari have also given an update on Twitter
A tweet from local gamer and one of our readers, @uberutang stated that Red Dead Redemption was apparently going to see a delay in South Africa. We promptly got on the phone with Megarom – our local Rockstar distributor – for an official comment to see if it was true or not.
We also have some quotes taken from Zaps Online, hit the jump for the full story.
The deal seems to be that deliveries to retailers are only going out late on Thursday. What does this mean? Zaps had the following to say on their website:
Unfortunately the earliest that Megarom can get our RDR stock to us will be late tomorrow afternoon.

This means that there will be a delay on pre-orders that need to be delivered as these will now only be sent out on Friday morning and will be with on Monday.
You can read more on Zaps here.
Update: Megarom have given us the following statement with regards to the delay:
"Red Dead Redemption will be in stores on Friday 21st May"

"Stock is being sent out country wide on Thursday afternoon for stores to put their stock out on shelf on Friday"
So it looks as though the only issue may exist for people who were hoping to get pre-order deliveries on Friday. This basically means that if you have ordered and want your copy by Friday, you will just need to pick the game up from the store itself.
Update 2: Kalahari has given the following update via Twitter:
"RDR PS3 and Xbox LE running late — have made sacrifices to relevant gods & hoping to still ship tomorrow evening for delivery on Friday"
Last Updated: May 19, 2010