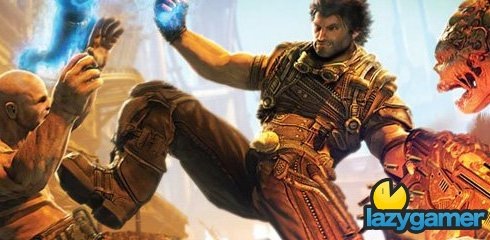 Epic Games' Bulletstorm is quickly building the hype machine as it shows off what could very well be the Duke Nukem 3D or Painkiller of this generation.
At the EA Showcase in London, Epic Games give us some new information in an interview with regards to the main character and the tools made available to him.
Bulletstorm is looking pretty crazy and a heck of a lot of fun. Watch the full video after the jump.
Last Updated: May 24, 2010