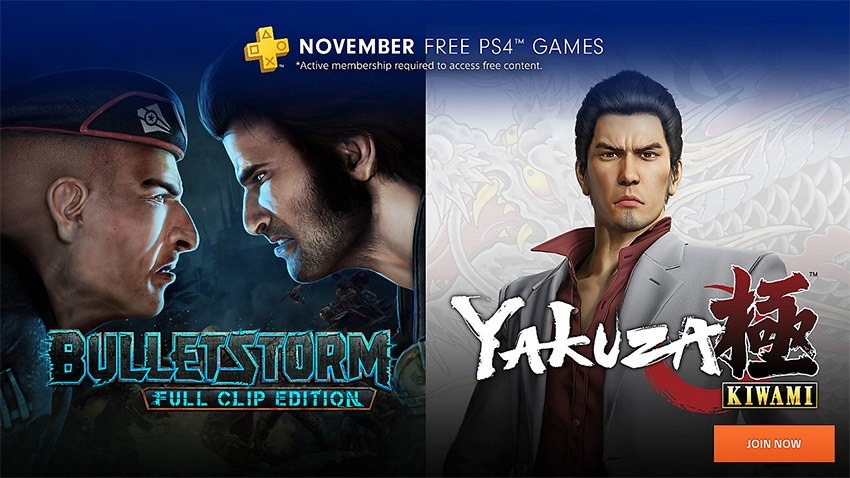 October's PlayStation Plus games are…well, they're middling. You've got Friday the 13th, Laser league and…fluff.
It looks like November's going to be far more interesting, with PlayStation's own Plus portal letting the information out a little early. Players in November will get the remastered of last gen's Bulletstorm, called the Full Clip Edition. The other big game is the remaster of the first Yakuza game, Kiwami.
Here's what we said of Kiwami when we reviewed it:
"Yakuza Kiwami's fresh coat of paint has done wonder for the ageing sandbox brawler, even if some wrinkles have still managed to stubbornly hang on. It may not reach the same highs as the prequel Yakuza 0, but Kiwami still has plenty of charm, story and more than enough action that sets the scene for the Dragon of Dojima to return on a grander stage next year."
It's not everyone's cup of tea, but the Yakuza games have a lot of heart, and are a blast to play. It, along with the underappreciated BulletStorm help elevate PlayStation Plus' selection for November quite nicely.
Last Updated: October 4, 2018