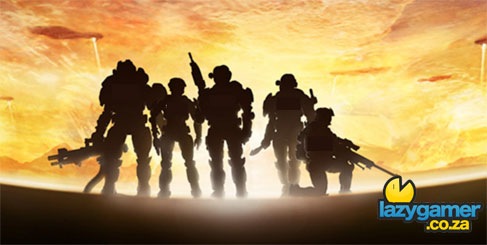 Halo Reach is the last Halo game from Bungie, a full stop on the end of a prosperous sentence – but just like Sean Connery, they may end up having to "Never say never again."
Bungie has told CVG that calling Halo Reach their final Halo game is a little "premature"
"You know, it might be premature to say we'll never ever, ever make a Halo game again. We sort of have a little special place for Halo in our hearts. But for the foreseeable future, this [Halo Reach] is it."
Asked if the team was under pressure – with this being their Halo swansong, Bungie community boss Brian Jarrard said :
"There is a degree of pressure there but I also think that inspires our team. If we don't ever come back to Halo again, we better damn well make sure that our last game is the best one ever. Let's set that bar really high and at least leave our fans something really special."
I'm admittedly not much of a Halo fan, but I am keen to see what bungie – who've proven themselves to be a fantastic studio – are capable of producing when free from the shackles of Halo. It'll also be interesting to see what 343 Studios – set up by Microsoft to continue the Halo franchise in Bungie's absence – will do with the extensive Halo universe.
Source : CVG
Last Updated: February 24, 2010