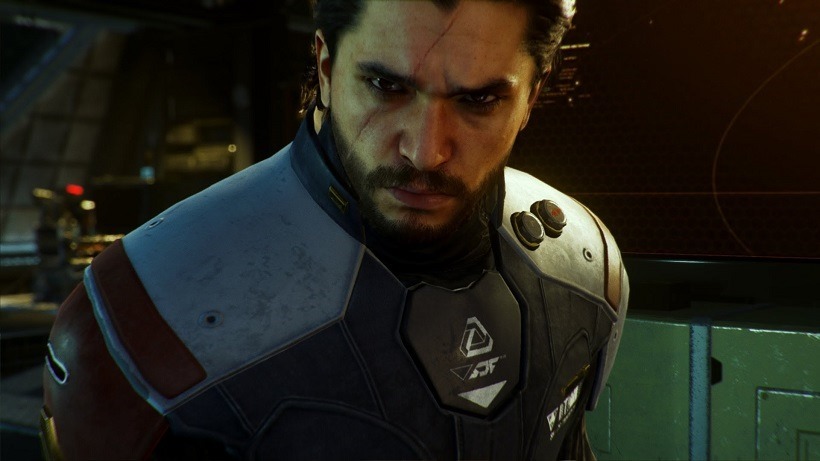 Call of Duty: Infinite Warfare launched last Friday, meaning the gaming year is nearly over and we can all recede into our holes and make some headway into that backlog until January arrives. That really used to feel like the case, with the shooter usually dominating interest for the weeks following its release. That might still be he case in some circles, but on PC nothing could really be further from the truth. Especially with Infinity Ward's latest offering.
It's likely you've seen some mumblings about how low the player count for Infinite Warfare on PC is, and it's pretty startling. During this launch weekend, Infinite Warfare never managed to push past 16 000 concurrent players at a peak, falling well short of other (older) titles. For comparison, that's lower than games such as Farming Simulator 17, Left for Dead 2, The Witcher 3: Wild Hunt and even PayDay 2 2. Looking at a more recent release, Skyrim Special Edition managed well over 60 000 players – more than four times Infinite Warfare on Steam.
[typed string0="U R n0t S4f3″ string1="Y0u 4r3 b31ng w4tch3d" string2="F1nd D3ds3c" typeSpeed="70″ startDelay="0″ backSpeed="70″ backDelay="500″ loopCount="100″ loop="1″ shuffle="1″] It's surprisingly low for a Call of Duty release, even if the game has been marketed tangibly more towards the console space for the past couple of years now. Black Ops 3, last year's Call of Duty effort, was well ahead during its launch weekend. Pulling in over
60 000 players on Steam alone
, it makes Infinite Warfare seem troubled. And there's probably something to that, if there weren't other factors at play.
The most notable being the games availability on the Microsoft Store, which is already causing havoc with the multiplayer scene. Many players might have taken up Microsoft's offer first, given that the store heavily discounted Infinite Warfare before (and after) launch. Since Steam can't track these, the players go uncounted for now. It's the same to some degree when taking Modern Warfare Remastered into account, which itself drew in a combined estimate of 8000 players across single and multiplayer. Not major, but still significant to Infinite Warfare's low total.
I don't think this in any way suggest Call of Duty as a franchise is in trouble, but it does make a strong case for perhaps looking away from PC if you're seeking a well populated online experience. For that, PS4 and Xbox One are likely to provide far more variety, as Infinite Warfare hopefully regains some momentum as the month continues.
Last Updated: November 7, 2016