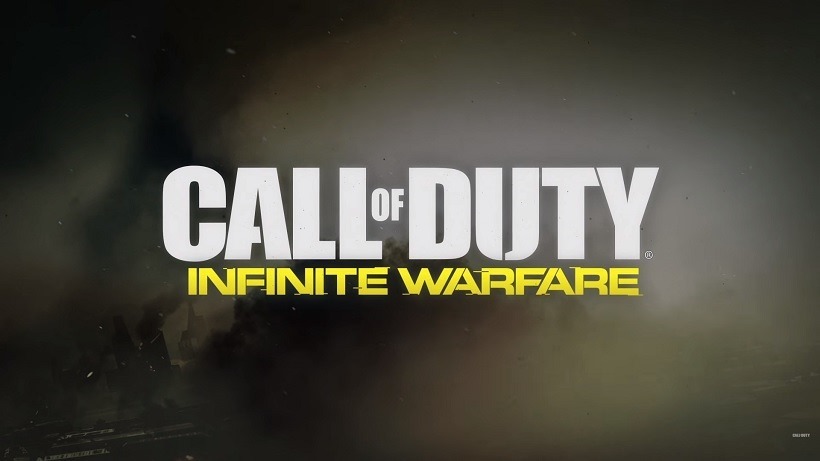 Call of Duty is going interplanetary. Following the leak from last week, Activision and developers Infinity Ward have confirmed Infinite Warfare with a stunning, lengthy and explosive trailer that sets the scene for a war that has no boundaries. Where Earth was the stage before, Infinite Warfare is going well beyond that.
You can see it all unravel below, in the games debut trailer which is preceding a gameplay stream happening later tonight. Seems as though your protagonist (who by the looks of it is a female lead this time) is part of a force defending Earth from an attack no one expected. There's whiffs of interstellar colonisation here, suggesting that one of the forces in charge of breaking ground on new planets isn't taking kindly to their kind anymore.
So basically Killzone. Or something like that.
So yes, we're finally going to be fighting in space. There's a  new grappling hook gadget allowing you to rope in enemies from afar and a companion robot seemingly helping you along the way too. The space battles in particular look gorgeous, but it's definitely Call of Duty from the exterior. I'm sure many are dying to see how some of these changes permeate through to the multi0player, and I suspect a lot of that is going to be shown off a little later.
But the real kicker is at the end. Confirmed as an additional bonus with the Legacy Edition of the game, Infinite Warfare will be shipping with a remastered version of the Infinity Ward title that stated it all: Modern Warfare. It's my personal favourite in the Call of Duty series, and arguably the one that put the series on the global map. So revisiting some of the most memorable battles the franchise has offered yet has me quite excited.
Expect Call of Duty: Infinite Warfare to be making lots of noise from now on, until it releases this November.
Last Updated: May 2, 2016