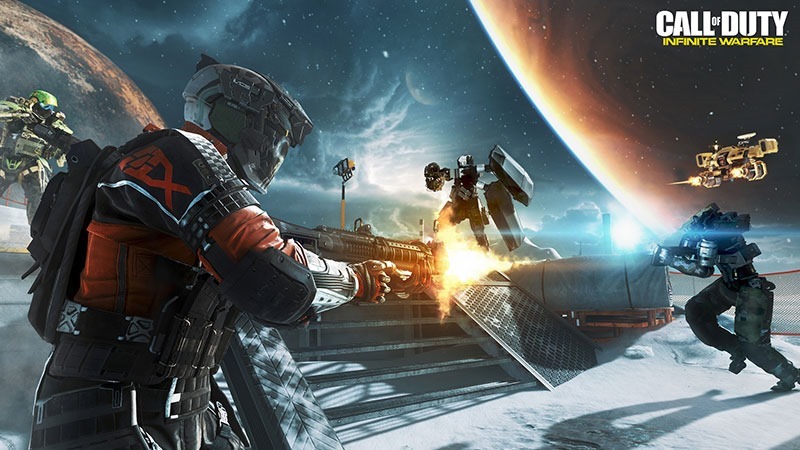 This weekend's been a crazy one for fans of Activision's annual first person shooter and industry phenomenon, Call of Duty. The now annual Cal of Duty XP fan event took place this weekend, giving fans a first look at Infinite Warfare's multiplayer, along with some pretty good looks at the multiplayer for the series' biggest ever bonus, Modern Warfare Remastered.
In case you missed it, here's the game's multiplayer reveal.
And, our very own Gavin, playing showing us how terrible he is at the game.
This weekend, Activision also revealed how Infinite Warfare's beta is going to work. It'll be pretty similar to the way that it worked last year. That was the first year that Activision and Call of Duty became linked to PlayStation instead of Xbox – and just like last year, PlayStation owners get the first taste.
Says Activision community specialist Ali Miller:
"The guys at Infinity Ward have been working tirelessly on the most epic Call of Duty title to date, and can't wait to share it with you. We just can't wait to get it in your hands, so we've decided to roll out a beta for Call of Duty: Infinite Warfare."
The beta is coming to the PlayStation 4 first as expected – but here's the kicker. It's a pre-order bonus – so only those who're already set on getting the game will have access to the game's beta. The beat kicks off for PS4 players on October 14, before making its way to Xbox One players. As with the recent Titanfall 2 network test, it'll be skipping PC.
Last Updated: September 5, 2016