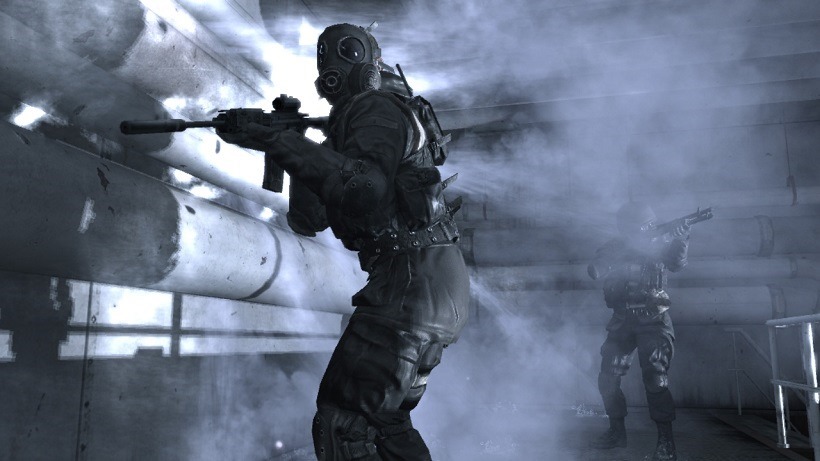 When it rains it pours. At at least when a leak manages to squeeze out the doors of Activision, you're likely to see them multiply exponentially over the days until we're finally greeted with any sort of confirmation. Earlier this week a leak on PSN suggested that this years Call of Duty will be called Infinite Warfare, and now it seems it's not the only Warfare we'll be engaging with either. Because if a pre-order leaflet leak is to be trusted, we could be getting All Ghillied Up again in HD soon.
It seems that a remastered of Call of Duty: Modern Warfare might accompany the launch of Infinite Warfare later this year, included as a download in the game's supposed "Legacy Edition". The leak of a leaflet photo showed the title next to the logo for Infinite Warfare, which all seems a little to coincidental not to be true. Activision themselves didn't do themselves any favours wither, if this indeed all smoke and no fire.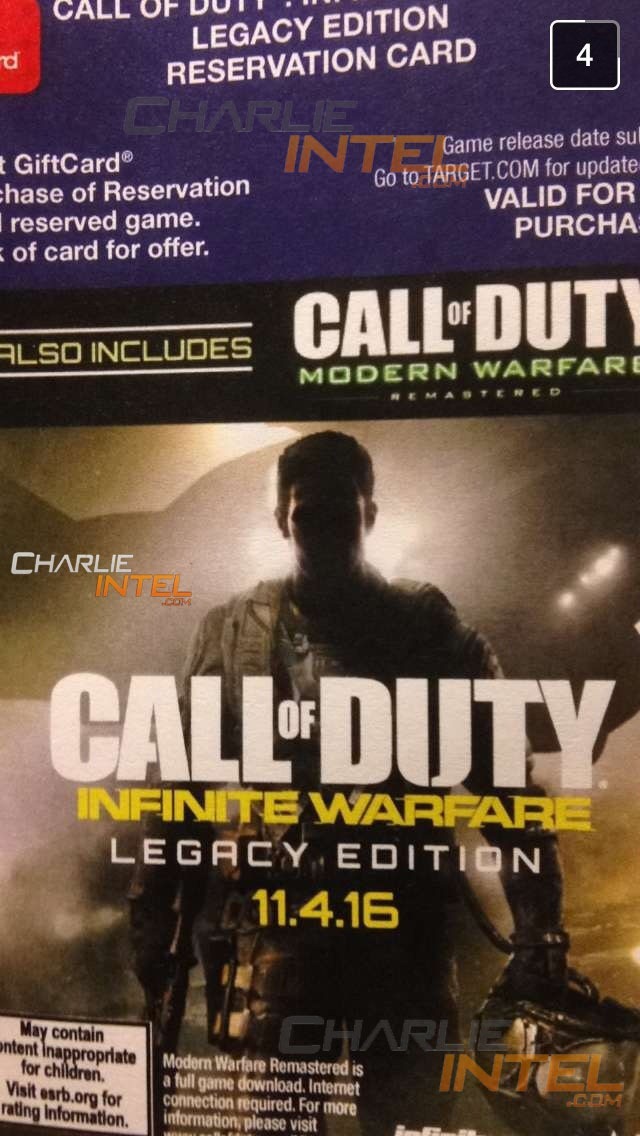 Digging up a tweet made all the way back in 2014, the official Call of Duty account decided – out of the blue – to respond to a fan excited for the possibility of a Modern Warfare remaster. This came just hours after the leak, which again all seems to fall too conveniently in pace for something that is being faked.
— Call of Duty (@CallofDuty) 27 April 2016
The questionable response aside, it's hard not to look at all these factors considered and not assume that Activision is having a little bit of fun with the leaks before making a announcement themselves. Call of Duty leaks aren't anything new, and it's around this time of year that the annual iteration is revealed in any case. It was the case last year, and the year before that – with Call of Duty reserving an event for themselves and a big spot at E3 to kick their campaigns off traditionally.
A Modern Warfare remaster would be great news too, giving you another reason to dive back into the game that really put Call of Duty on the map that it's on today. It's also my favourite single-player campaign in the series to date, so I'd be tempted to say that I'm more excited for it than Infinite Warfare right now.
Last Updated: April 28, 2016