There's a passion for video games that few other forms of entertainment can equal or even begin to top. Likewise with making the games that we play, as these projects often turn out to be efforts of passion and dedication. No matter the size of the studio making a game, no one is going to create a product that isn't fuelled by a love for the project and the source material that it hails from.
Call of Duty this year feels like a game built on that passion, built on the history of World War II and the impact that it had on generations to come. Speaking to Sledgehammer studio heads Glen Schofield and Michael Condrey ahead of E3, the two co-founders of the studio filled me on how the team had come together to tell a more personal story in Call of Duty this year.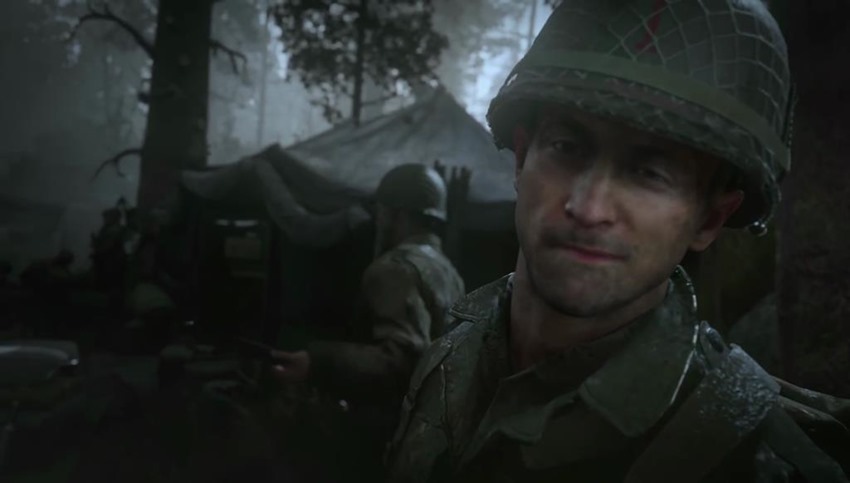 Call of Duty: WW2 doesn't just look like a passionate game this year, but also one that feels deeply personal for your team doesn't it?
Glen Schofield:
We spent a lot of time studying characters and listening to our families. My grandfather would tell stories and everyone in the studio would has somebody attached to us. We've been hearing stories our whole lives you know? So in studying it you're kind of opening it up and remembering a lot of the stuff that you grew up with. And so the personal starts there, with who was in the war that you knew.
Michael Condrey:
And we've had three years to research this. This was a massive conflict, a global conflict. Nearly every nation on the planet was involved, upwards of a hundred million people were impacted. So the story is incredible. The sacrifice of the people who went to fight and push back the German war machine and the atrocities that happened along the way. The canvas for this game and the narrative is really powerful and really requires that we treat it with a lot of respect.
Call of Duty is still at heart an entertainment product, so was there a fine line that the team drew between providing action and respect to the source material of that era?
Glen Schofield:
There has to be. A hundred million people died, the whole world was impacted. I'll give you a little example: My grandfather would tell the stories and my father would tell me his stories and during the course of making the game my dad died about a year and half ago. So we named the main character after my dad, Ronald Red, because my grandfather would call him "Red". I asked Michael and the team and they all said 'yeah sure' because the name fits perfectly.
But it kind of just shows that the sort of things that we've been doing throughout the game because it has been more personal than any game we've worked on.
It's been almost ten years since a World War Two-themed Call of Duty. What has changed between then and now when it comes to creating a game set in this war?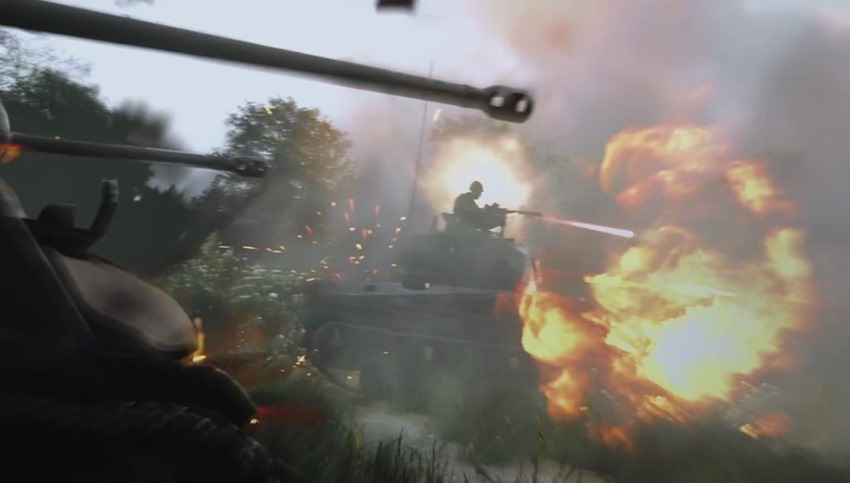 Michael Condrey:
This latest generation of technology is amazing. We have more horsepower than we've ever had for the console, and for us that gives us the opportunity to really keep players immersed in the game. We can do more with that hardware to deliver an epic gritty experience than you could have done ten years ago. So from keeping the player immersed to the world, the animation, the characters, the sound..this is by far the most technically challenging game we've ever made.
We were able to pull things off that we couldn't have done before.
Glen Schofield:
There's dust everywhere. We've got dust, we've smoke, individual bricks blowing out. We lit up the side of those three houses and those houses were just crumbling and all-new technology and you'd think in the past, you'd have destruction or this game may have dust. Now we have them all. We can put it all together and I don't know how many more animations that we have.
Our animation team, our special effects team, they're gigantic.
Michael Condrey:
We've got a new animation system, a new rendering system, a new lighting system, a new audio system.
Glen Schofield:
Destruction, all that.
Michael Condrey:
We've built the technology to really take advantage of these really incredible pieces of technology that we have at our disposal now.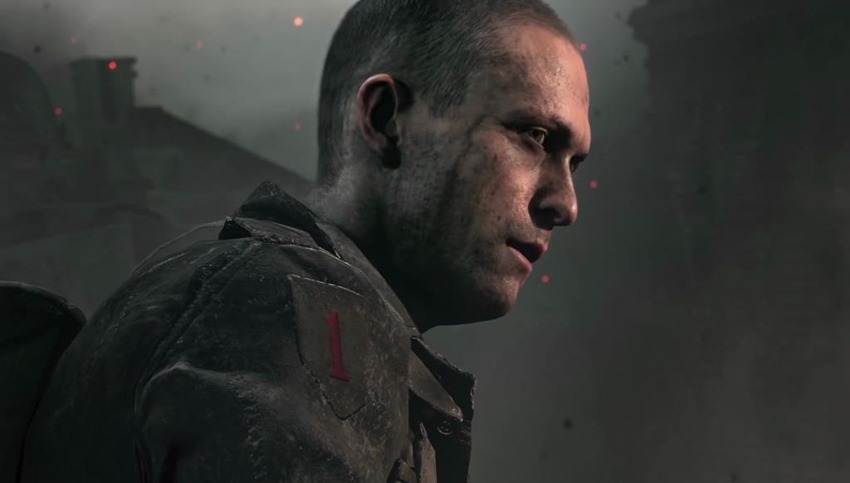 Last Updated: June 14, 2017