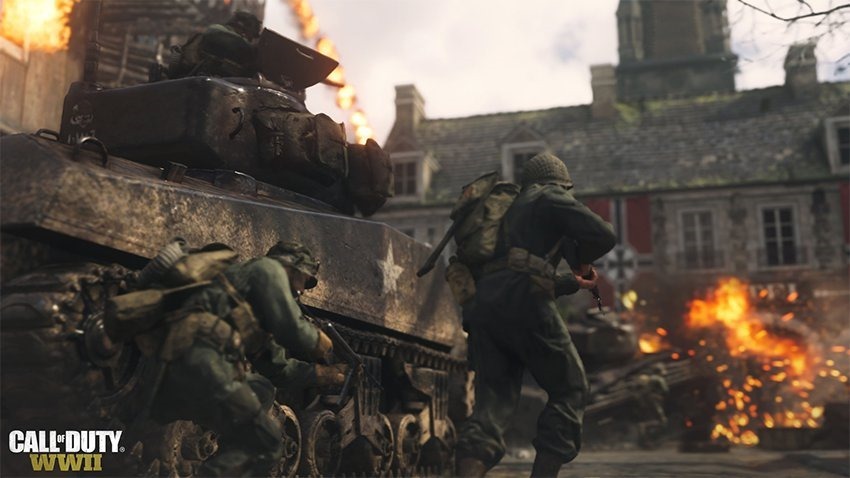 The developers behind the PC version of this year's Call of Duty want the game to find its feet on PC again, after years of the game being neglected on that platform.
"We're really trying to focus on the PC, and more importantly focus on the PC community, and deliver a title that really matches their expectations for what Call of Duty is and should be, and make sure that we respond to what they want as a player. I think this year there's a renewed energy around the PC, throughout this entire title, both at Sledgehammer and Raven. We really believe this is the year where the PC is going to excel. This is the year that we're going to give it our best shot to win the hearts and minds of the PC community.""
Unfortunately, hackers have already made things tricky, by ruining the beta for other players with their aimbots and wallhacks. Sledgehammer and Raven explained that they had yet to implement the full suite of anti-cheating technology, so the full game should provide a better experience.
"Sadly, there are always those who aim to spoil the fun, even in a beta. We have yet to deploy the suite of anti-cheat/hacking technology we will use when the full PC game is live. We take a level playing field extremely serious and will monitor and react to this as a top priority on an ongoing basis."
There are a couple of other PC-specific changes that they'll be making following valuable feedback from the beta.
Scroll bars on options that scroll.
Allow numerical entry to mouse and controller sensitivity options (in addition to slider).
Streamline the exit of the game.
Clearly indicate being in Party status in UI.
Making the resolution options more clear and consistent.
Video option video memory indicator.
Warnings about video memory over-commitment.
Option to bind lean left/right keys in multiplayer.
Call of Duty: WWII is out on PC, PS4 and Xbox One on November 3.
Last Updated: October 5, 2017