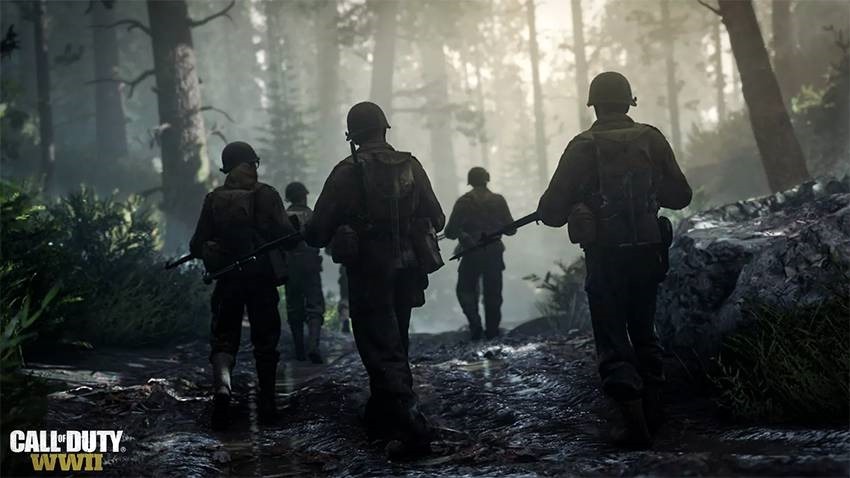 Call of Duty on Pc has, for many years, felt like a bit of an afterthought. From the original games, right up until Modern Warfare, the series felt right at home on PC, but it's since felt like the platform's been neglected. Call of Duty has been an overtly console-focused series. Perhaps it's the rampant cheating, perhaps it's the lack of servers, but Call of Duty on PC has long lost its lustre.
With its back to its roots focus, this year's Call of Duty hopes to re-emerge as a PC game worth playing. That's according to the developer of the PC version, Raven soft. They're the same folks who did a stellar job in remastering Modern Warfare.
"The World War II setting, and this game in particular I think, is very well suited for the PC community, in the way some of the recent releases haven't [been]," said Raven CTO Dwight Luetscher to PC Gamer.

"We're really trying to focus on the PC, and more importantly focus on the PC community, and deliver a title that really matches their expectations for what Call of Duty is and should be, and make sure that we respond to what they want as a player. I think this year there's a renewed energy around the PC, throughout this entire title, both at Sledgehammer and Raven. We really believe this is the year where the PC is going to excel. This is the year that we're going to give it our best shot to win the hearts and minds of the PC community."
The PC open beta's coming to a close, but it seems it's already falling prey to hackers and cheaters ruining the experience for other people. According to numerous people on Reddit, hackers have implemented aimbots and wallhacks already, which is obviously infuriating for those who're just trying to have a good time.
Hopefully the open beta serves as a way to find those hack and stomp them out before release, or Call of Duty on PC's doomed to continue to stagnate. did you try the open beta on PC – and most importantly, did you play the fantastic War Mode?
Last Updated: October 3, 2017