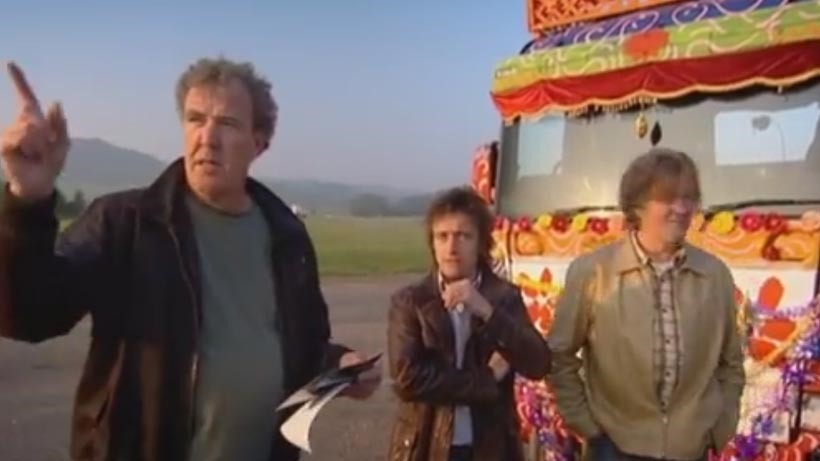 PUT DOWN ALL YOUR GAMES THAT DON'T FEATURE 18 WHEELS! Forget about The Division, set your copy of FIFA Insert Here on fire and dropkick your Rugby Challenge pre-order into the sun. Because the most important pair of games this side of Route 66 are getting update. Yes folks, American and European Truck Simulator has gotten a massive update, tweaks and fixes that will suit anyone who has a glovebox filled with strong pornography.
While the new patch won't allow you to finally murder hitchhikers or face them to pay for their ride with the unspoken rules of the road, it will allow players to tweak their hub covers and offer improved cruise control. Here's the full list of patch notes, via PC Gamer:
User Interface
[ETS2 only] Traffic offense can be disabled (option)
Navigation path (red line) can be disabled (option)
Disable of hidden Route Advisor popups (option)
Autopark feature can be disabled (option)
Speeding highlight on Route Advisor
Vehicles
Improved truck stability during retarder usage
Smart cruise control can use activated engine brake when no retarder is present
[ATS only] Fixed cruise control locked on by retarder
[ATS only] Multiple position of engine brake
[ATS only] Keyboard steering improved
[ETS2 only] Advanced shifting simulation
[ETS2 only] Real shifter layouts (Scania, Volvo, ZF). To activate them you need to use new profile or remove your custom H-Shifter layouts
Map
[ATS only] Speed limits polished
[ATS only] Speed limits signs enlarged
[ATS only] Stop signs removed from traffic light controlled crossroads
[ATS only] Turn left traffic light added to some crossroads
[ATS only] Certified scales are now working
[ATS only] Traffic light on interstates removed (where possible)
Other
AI improvements
[ATS only] Steam achievements for Nevada
Awesome. If you need me, I'll be wearing my favourite trucker vest, and hoping that Smokey doesn't pull me over and find out that I've been illegally transporting cases of Coors Beer over state lines. Because I'm eastbound and down, loaded up and rolling, and I'm going to do what they say can't be done. I have a long way to go and a short time to get there.
Last Updated: April 13, 2016