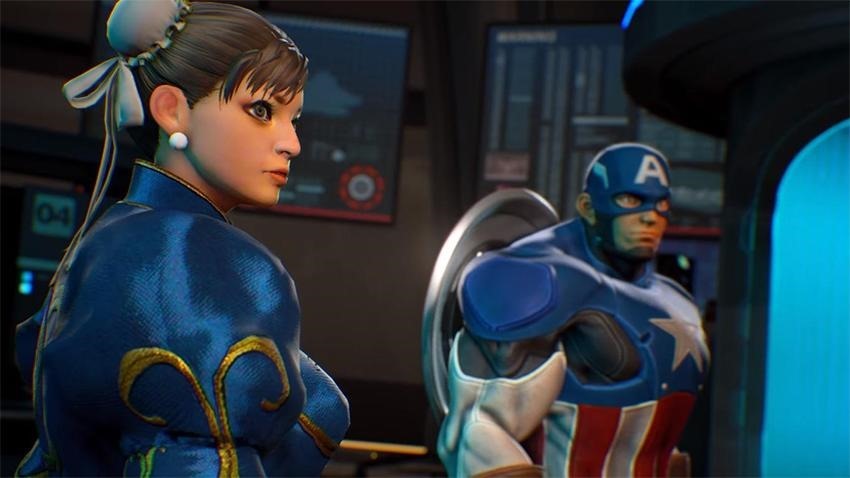 Marvel vs Capcom Infinity has not been especially well received. Much of the chagrin has to do with the roster, which seems to exclude any mention of the X-Men. Given Marvel's attitude towards those characters of late, that's not too surprising – but it does mean that the roster needs to be expanded with more exciting characters, as MvC without Wolverine just seems wrong. The game has also gone back to a 2v2 system instead of the 3v3 one seen in Marvel vs Capcom 3.
The recently available demo for the game hasn't done much to allay those fears. The biggest complaint though? It's all got to do with the MvC's divisive art style, which makes many of the Capcom characters look like rubber-faced, vapid dolls. Dante and Chun-Li look especially silly.
Speaking at San Diego Comic-Con, Capcom producer Yoshinoro Ono said that the team was taking player feedback to heart – and would be making Chun-Li and other characters look better.
"The development team is hard at work finishing the game for the September 19 release date, and based off the feedback we heard, we are currently making improvements to Chun-Li as well as other Capcom characters," he said "Since the work is still in progress, we don't have anything final to show you just yet, but stay tuned."
I'm not one for criticising the developers of their chosen aesthetic for games – especially when it's about some weird beauty ideal – but really, Chun-Li just looks odd and unnatural in Marvel vs Capcom Infinite.
Anyway, the game's roster was also increased with Nemesis, Mike Haggar, Frank West, and Spider-Man announced for the cross-brand brawler. That brings the roster to over two dozen – although there are still no X-Men.
Marvel vs. Capcom: Infinite is out on PlayStation 4, Xbox One, and PC on September 19.
Last Updated: July 25, 2017