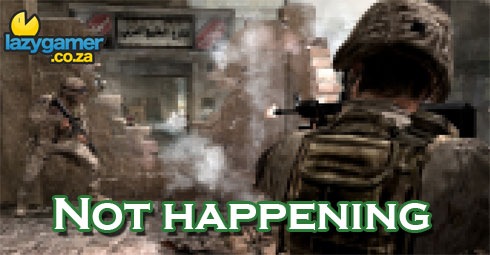 Launching alongside Modern Warfare 2 is the Nintendo Wii Port of the first Modern Warfare title. Unsurprisingly, it's received quite a graphical downgrade. Despite this, Robert Bowling – Infinity Ward's community Manager has said that players shouldn't expect a similar port of Modern Warfare 2 any time soon.
"If we felt like we could deliver the cinematic experience we were going for on other platforms, then we would gladly move to that platform," said Bowling. "Right now, we don't think the Wii can deliver the exact experience that we're doing. We like to be very equal across all platforms, and if it's not equal then we won't do it."
As for what Infinity Ward will be doing post Modern Warfare 2?
Bowling has hinted at the possibility of a new IP from Infinity Ward, something I'd be really keen to see.
"If we do want to do something else, then we will do it," said Bowling. "We don't feel tied to making Call of Duty games." According to Bowling, Infinity Ward makes Call of Duty games because the studio has fun doing them.  "And when it stops being fun, we'll move onto something else." And that something else probably won't be on the Wii.
This is sure crushing news to all 7 Call of Duty fans who don't own a capable system, but why all the Wii hate? Is it maybe because it's home to complete garbage like this?
Source : develop
Last Updated: November 4, 2009