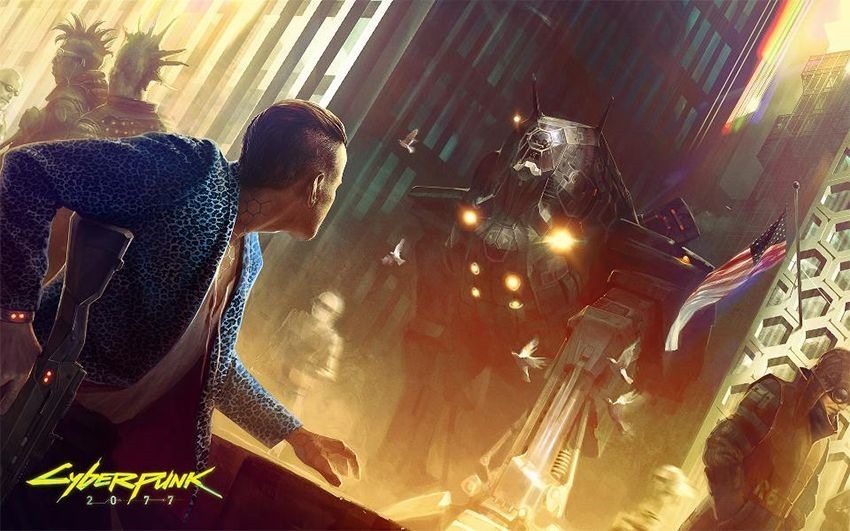 After The Witcher 3 wowed gamers, expectations for CD Projekt RED's next game, Cyberpunk 2077 are stratospheric. But the game is a long, long way off – and it'll be a few years before we get to play the futuristic RPG.
Naturally, that means that people want information about the game and how its's coming along. So much so, that people have managed to hack CD Projekt RED and steal that information – holding it to ransom.
CDPR revealed that their data had been stolen, and that the attacker was holding Cyberpunk 2077 information at ransom.
"An unidentified individual or individuals have just informed us they are in possession of a few internal files belonging to CD PROJEKT RED. Among them are documents connected to early designs for the upcoming game, Cyberpunk 2077.

A demand for ransom has been made, saying that should we not comply, the files will be released to the general public. We will not be giving in to the demands of the individual or individuals that have contacted us, which might eventually lead to the files being published online. The appropriate legal authorities will be informed about the situation.

The documents are old and largely unrepresentative of the current vision for the game. Still, if you're looking forward to playing Cyberpunk 2077, it would be best for you to avoid any information not coming directly from CD PROJEKT RED.

When the time is right, you will hear about Cyberpunk 2077 from us – officially.

CD PROJEKT RED Team"
That is just a magnificent way for the company – a gamer darling – to get ahead of the information. It not only lets people know that the information is out of date and not representative beforehand, but further ingratiates the company to a gaming public that already adores them.
Last Updated: June 9, 2017