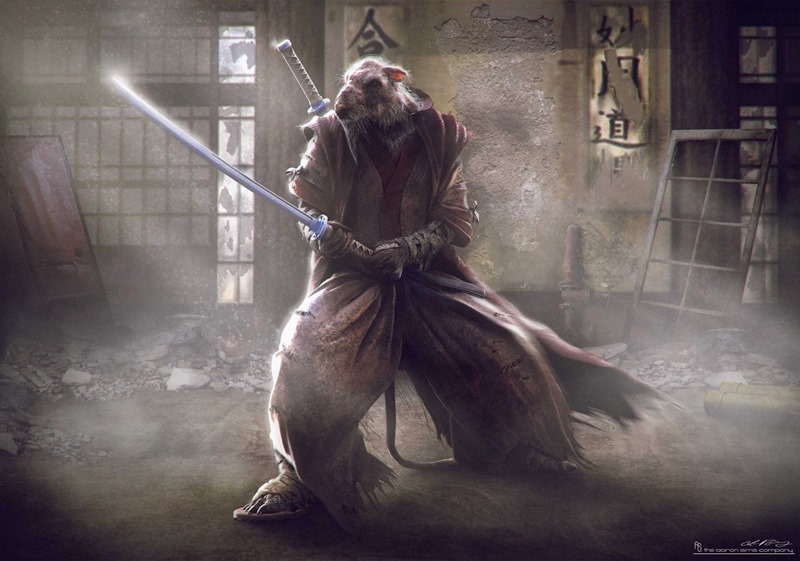 Concept art. You can't make a movie without an idea, and most times that manic scrawl on a square of toilet paper is going to cut the mustard, even if the film in question is about a guy with the last name of Mustard being stalked by a knife-happy serial killer. You need artists to help visualise your fantasy, to put digital pen to tablet and crank out some next-level imagery so that you can start the ball rolling on what will probably be a CGI-heavy movie.
And you can only imagine how much art the team behind Teenage Mutant Ninja Turtles: Out of the Shadows went through. While I'm still convinced that CGI Splinter was based entirely on scribblings found in a copy of the Babadook book (BABA…DOOK DOOK DOOK), the rest of the crew needed some talented hands to be realised. Fortunately the TMNT sequel had just those hands, attached to the bodies of artists Daniel Edery and Jared Krichevsky to help imagine the world of that sequel.
Here's Edery's take on the new Turtle Van and Krang below via ComicBook.com:
While  Jared Krichevsky's work was actually originally commissioned for the 2014 original Teenage Mutant Ninja Turtles film, but kept back specifically for the sequel. Check out this gorgeous concept art of Casey Jones and Krang:
Mad stuff, right? I especially like how the Krang look like something out of a Japanese tentacle nightmare and right now somebody is probably turning this concept into some mind-bending Rule 34 art, aren't they? Still, it's better than the nightmare fuel of master Splinter I see every time I close my eyes. Teenage Mutant Ninja Turtles: Out of the Shadows is out right now. And it ain't half-bad. It's just all-bad, but in an awesome way because I can't imagine the half-shell heroes not being cheesier than their favourite pizza.
Last Updated: July 4, 2016