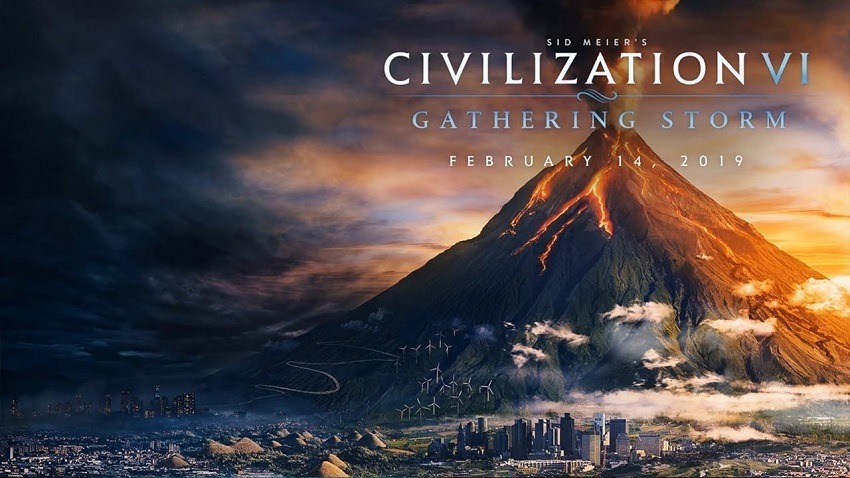 Despite actual politicians still trying to argue the veracity and accuracy of our planet literally fighting back against our pollution, Civilization VI is choosing to side with scientific facts for its next expansion. You've always been tasked with finding creative solutions to victory in this strategy game, but the latest expansion makes you ponder what impact your actions are having on the world around you. With a new weather destruction system and new means to arrive at diplomatic victories, Gathering Storm looks like a meaty expansion that's out in February.
Gathering Storm's main hook is climate change, injecting consequences into your political and environmental actions that can trigger devastating shifts in weather and cause natural disasters. These are new elements that you'll need to take into consideration when making your moves, as entire regions can now be wiped out by an erupting volcano or a tragic tsunami. Reaching amicable agreements with other leaders is paramount too, as you can now pursue a new diplomatic victory in the World Congress – a meeting of leaders that will reward you with points for collectively adverting natural disasters by changing resource expenditure patterns.
It's all a very new technical layer on top of Civilization VI, which adds a new facet of natural conflict to consider. Embracing these changes are new research options that reach slightly into the future, while a host of nine new leaders will give you more options to dabble around within this new climate. Gathering Storm will also give you little insights into past tragedies, such as the Black Plague and World War I, and how your leadership styles might affect change both prior to and after these events. With eight new civilizations at your fingertips, there's a lot to dig into.
Civilization VI: Gathering Storm is only coming to PC for now, and will be out on February 14th.
Last Updated: November 21, 2018