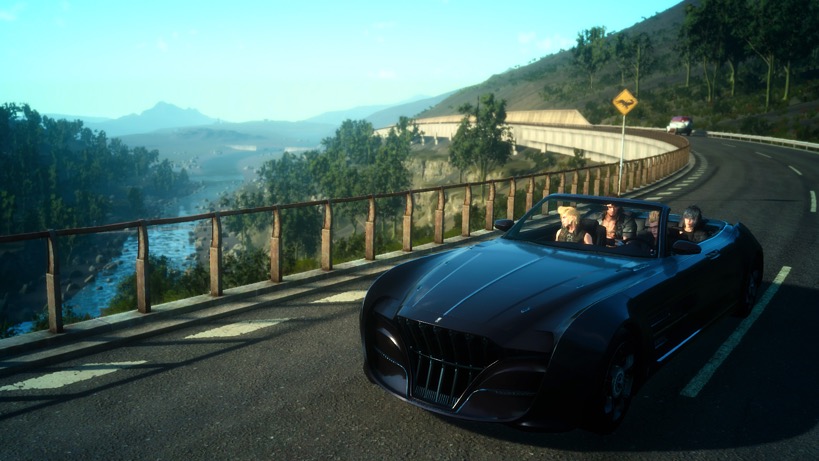 I am intrigued by the story being told in Final Fantasy XV. I'm amped to learn more about the characters, and even to experiment with different cooking. I know, I'm one of those weird JRPG fans who actually enjoys some bizarre elements of these games. Up until now, though, I haven't really given much thought to the environments that will be explored in the game. Sure, screenshots looked cool and the demo was fun, but it just wasn't where my imagination was going. Until now.
Here is a new trailer, showing off the world of Final Fantasy XV, and what a world it is. I am so intrigued by the various biomes, the range of exploration that will be possible in urban and wild environments. Plus, it's just so cool to listen to Noctis narrate the whole thing.
You know what I find so thrilling every time? The way Final Fantasy music and staple designs are re-imagined in each new iteration in the franchise. It touches me in a way that only music can, immediately making me feel like a kid again, off on a new adventure.
And what's this about finding the truth? What about finding Luna? What a journey this game will be! I absolutely can't wait to get into it. I want to know about all the relationships, all the people, all the inns and pubs and chocobo farms. I want to explore every nook and cranny of this world. Why do we have to wait until November? It's so unfair.
Are you amped when you see worlds like this? Or does it just seem like window dressing? Even if you aren't a JRPG fan, I think you've got to admit that this game looks visually stunning. Every Final Fantasy game has pushed the visual limits of its platform, and I think this one will do exactly that again.
Last Updated: September 1, 2016