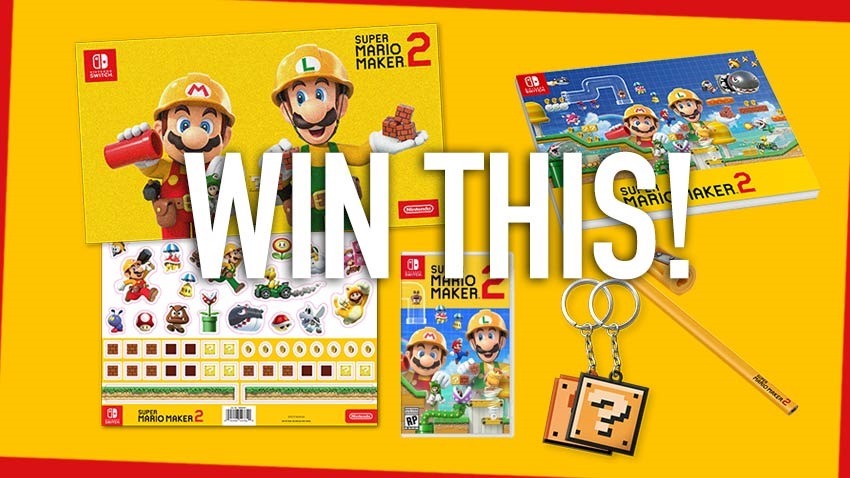 Super Mario Maker 2 is, quite frankly, brilliant. Not only does it allow level designers to unleash their creativity, it also contains a fully fledges single-player campaign that allows Nintendo's own level designers to be as deliciously devious as they please.
"The original Super Mario Maker is an enduring bit of software, but this makes up for just about every one of the original's transgressions and adds a full-fat campaign to boot. It's lovely stuff, offering a world of infinite Mario that has a little something for everyone."
It's the ultimate in 2D Mario games, and now, thanks to our friends at Nintendo Distributor SA, we've got a copy of the game to give away.
BUT WAIT, THERE'S MORE! In addition to the game, there's a delightful hamper of Super Mario Maker goodness, including a nice drawing pad that'll let you sketch out and plan your own levels on paper before doing them in the game plus a pencil set to do your drawing. You'll also get a sticker sheet, a nice Mario Maker Beach Towel and some Mario "?" block keyrings. Neat!
Want to win it? If you own a Switch, your immediate answer should be "HELL YES!" That's because it's one of the best bits of software available for the thing. Besides that, who can say no to infinite Mario? All you have to do to stand a chance of winning is fill in the form below. The competition is only open to South Africans though. Winners will be announced here on Monday 15 July.
Last Updated: July 11, 2019