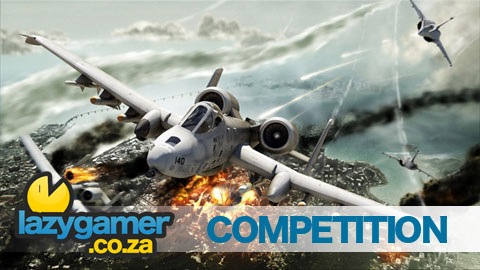 Pay attention Lazygamer readers because we have an awesome Tom Clancy's HAWX bundle and we, for some unknown reason, want to give it away, for free.
Here's what the bundle includes:
1 x HAWX Xbox 360 Promo Copy
1 x HAWX Branded T-Shirt
1 x HAWX Branded Xbox 360 Faceplate
We have both Ubisoft and Megarom to thank for the prizes, and the winner takes it all. Winning is easy, to find out how to win, click through to the full article and see for yourself.
Right, so in the sprit of the internet and the crazy things that we all do on it lately, we have decided to take an idea from Twitter and incorporate it into the comp. Still, entering is super easy.
Just like Twitter, you only have 140 characters (and we are going to be strict on this) available to use for your answer, and the question is simple.
In 140 words or less, tell us why you think that you should win the bundle. The funniest, smartest or most appealing answer will get all of the above mentioned goodies.
You are allowed to enter as many times as you like with different answers, and you will be given an extra entry for any referrals (by name). Entries will only be accepted up until Midday on Wednesday 22, 2009. Winners will be announced on Friday 24th.
E-mail your answer to comps@lazygamer.co.za – ANSWERING IN THE COMMENTS SECTION WILL NOT COUNT.
This competition is only valid for residents of the SADC.
Last Updated: April 16, 2009