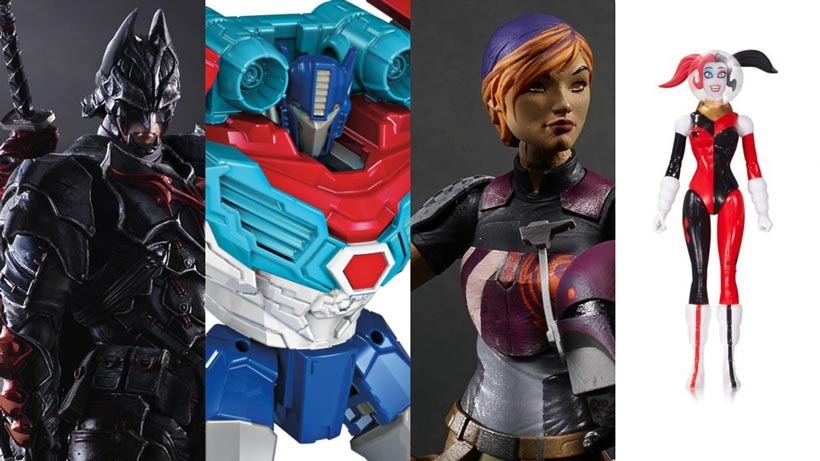 For wrasslemaniacs, there's Wrestlemania. For gamers, there's E3. For horribly-spoiled little children who deserve a swift kick up the nethers that will bring their tantrum back down to Earth, there's Christmas. All fantastic annual events, a yearly extravaganza of a single passion. But what about toy lovers? Does Christmas even count, when you're dead certain that grandma bought you a can of deodorant for that day (BASED ON A TRUE AND HORRIFYING STORY)?
Well sit back chum, because there is one place on this planet that hosts more plastic than a Hollywood surgery on a Saturday. I'm talking about Toy Fair of course, a Valhalla for action figure enthusiasts and collectors from all walks of life. Toy Fair 2016 was held last week, bringing in the distributors and making me thankful that I wasn't anywhere near the event because I'd have set a land speed record for the quickest personal bankruptcy in history.
Here's a look at all the cool toys that were on the showfloor:
Transformers
Hasbro's flagship robots in disguise has recently been making waves thanks to the superb Combiner Wars range of figures which can be merged to form fanboy wet dreams. And for the next phase in the Generations series, they're bring back one of the biggest Transformers of all time: Fortress Maximus:
But he won't be alone, as Hasbro also revealed:
Blurr with Titanmaster Hyperfire
Scourge with Titanmaster Fracas
Mindwipe with Titanmaster Vorath
Chromedome with Titanmaster Stylor
A Platinum Edition set of Cyclonus, Scourge and a Sweep that reuses certain Generations molds:
And a new set of Transformers based on the Robots in Disguise cartoon that includes Warrior-class figures such as Windblade, Scorponok and Power Surge Optimus Prime:
In total, the latest class of deluxe figures will include:
Deluxe Class Skullsmasher
Deluxe Class Hardhead
Deluxe Class Chromedome
Deluxe Class Blurr
Deluxe Class Mindwipe
Deluxe Class Scourge
Voyager Class Sentinel Prime
Voyager Class Galvatron
Legends Class Wheelie
Legends Class Rewind
Legends Class Rumble
Leader Class Powermaster Optimus Prime
Leader Class Blaster
Titanmaster Loudmouth
Square Enix Play Arts Kai
Sure, you can have a perfect sixth-scale replica of Ben Affleck's Batman. Or you can wonder if your coffee has been spiked when you see the Play Arts Kai range that takes an Elseworlds approach to some of the most recognisable heroes around and runs wild with it. Here's what the Square Enix toy arm had on show:
Bushido Batman
Superman from Batman V Superman
Batman V Superman Wonder Woman (Via Toyark)
And lots more including new General Zod, Faora, Jor-El, Nightwing and Armoured Batman figures.
Marvel Hasbro
The House of Ideas had an entire trilogy of heroes on the showfloor. Here's the official list and images from Hasbro:
3.75″ Cosmic Marvels Comic 2-Pack
3.75″ Supreme Powers Comic 2-Pack
3.75″ Web Slingers Comic 2-Pack
3.75″ Wave 2 Armored Spider-Man
3.75″ Wave 2 Gamora
3.75″ Wave 2 Living Laser
3.75″ Wave 2 Rage
3.75″ Wave 2Vision
3.75″ Wave 3 Hydro Man
3.75″ Wave 3 Morbius
3.75″ Wave 3 Quasar
3.75″ Wave 3 Rogue
12″ Marvel Legends Spider-Man
6″ Marvel Legends Cable
6″ Marvel Legends Nick Fury
6″ Marvel Legends Nuke
6″ Marvel Legends Red Guardian
6″ Marvel Legends Secret Wars Captain America
3.75″ Captain America with Motorcycle
3.75″ Falcon with Flight Tech & Red Wing
6″ Marvel Legends Civil War Black Panther
6″ Marvel Legends Civil War Captain America
6″ Marvel Legends Civil War Iron Man
6″ Marvel Legends Civil War Scarlet Witch
6″ Marvel Legends Deadpool
6″ Marvel Legends Dormammu
6″ Marvel Legends Iron Fist
6″ Marvel Legends Nico
6″ Marvel Legends Havok
6″ Marvel Legends Iceman
6″ Marvel Legends Kitty Pride
6″ Marvel Legends Phoenix
6″ Marvel Legends Rogue
6″ Marvel Legends Hobgoblin
6″ Marvel Legends Silk
6″ Marvel Legends Ultimate Spider-Man Miles Morales
6″ Marvel Legends Ultimate Spider-Man Miles Peter Parker
Hasbro Star Wars
BUDDADDDAAAAHDAAADAAHHADDDAH! You can't have a Toy Fair without moichendisin'. And with Star Wars Rebels and The Force Awakens cleaning up at the box office, there's plenty of Star Wars merch on the way. Hey, somebody has to pay that $4 billion bill to George Lucas. Also, there's a major spoiler in the gallery below, if you're avidly watching Rebels. Don't click yo.
DC
Right, enough of Disney-owned characters. Time for some Warner Bros. properties next. Besides the DC content listed above, the Distinguished Competition had plenty of other toys on display. My personal favourite? The Harley Quinn figures based on designs by one of the best artists in the industry today, Amanda Connor:
DC Animated
Designer Series
DC Icons
DC Cinematic Universe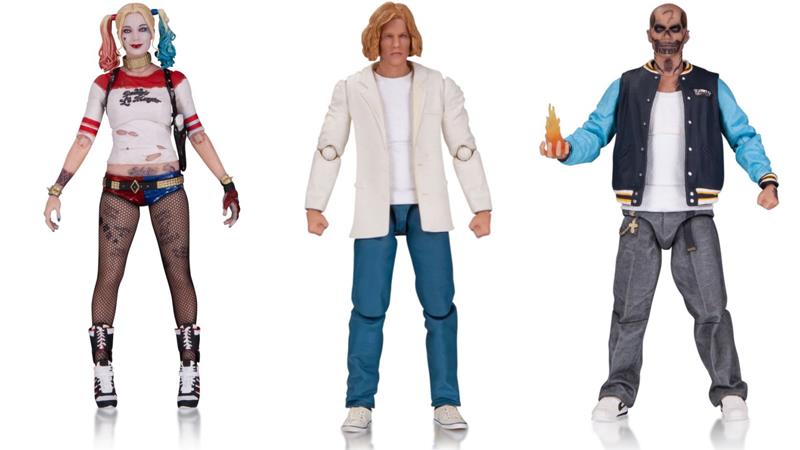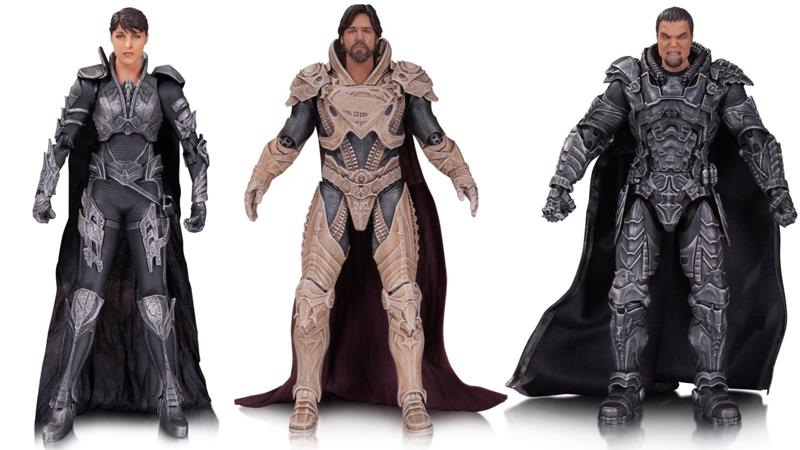 And that's it for now! I've pretty much just scraped the surface of the Toy Fair iceberg so far. There's a  ton more still to see, but doing so is hazardous to your financial health at this point.
Last Updated: February 15, 2016