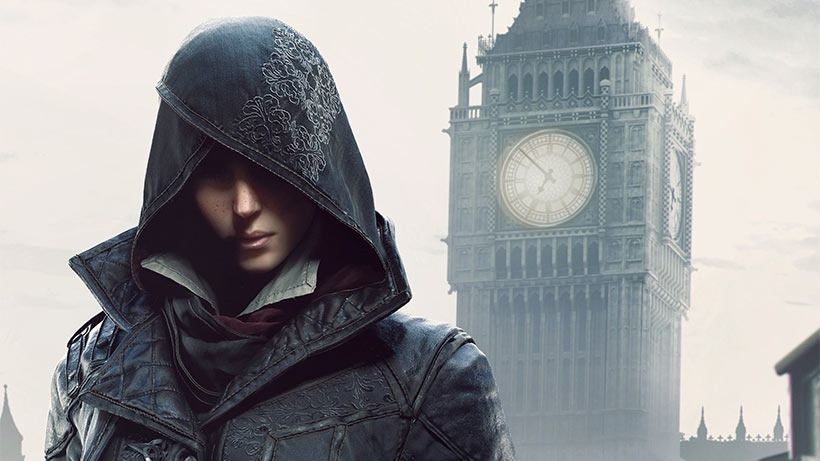 Assassin's Creed Syndicate, like just about every other major blockbuster game, has a day one patch. Get out those pitchforks! Rouse some Rabble, or whatever it is that angry gamers are wont to do. But wait? What's this? The day one patch is, relative to other ones -like Halo 5's monstrous 9GB day one patch – miniscule.
According to Reddit and NeoGaf (via PlayStation Lifestyle), the patches for Assassin's Creed Syndicate clock in at 534 MB for the PlayStation 4 version, and 520 MB for the Xbox One version of this year's Assassin's Creed. Of course, that's just the first patch. Assassin's Creed Unity had a 900MB day one patch, but that was soon followed by one that clocked in at nearly 5GB.
By all accounts though, Syndicate won't launch in the same abominable, broken state that Unity did. There are some frame drops below 30, sure, but the game actually works, renders faces properly, and doesn't have your protagonists perpetually falling through floors.
Unity's troubled launch is a mistake that Ubisoft can ill-afford to repeat. Thanks to that games severe botch-ups, many have sworn off of the franchise and aren't even willing to give the upcoming Syndicate a chance.
And honestly? I can't blame them. As a consumer, when you spend R800, $60 or whatever your local currency is on a game, you have the expectancy that it'll work, it took months for Unity to become a worthwhile, properly playable game – and that's the sort of thing that erodes consumer confidence.
Assassin's Creed: Syndicate is out this Friday. You should start seeing reviews for the game the day before. I really, really hope it's good.
Last Updated: October 20, 2015