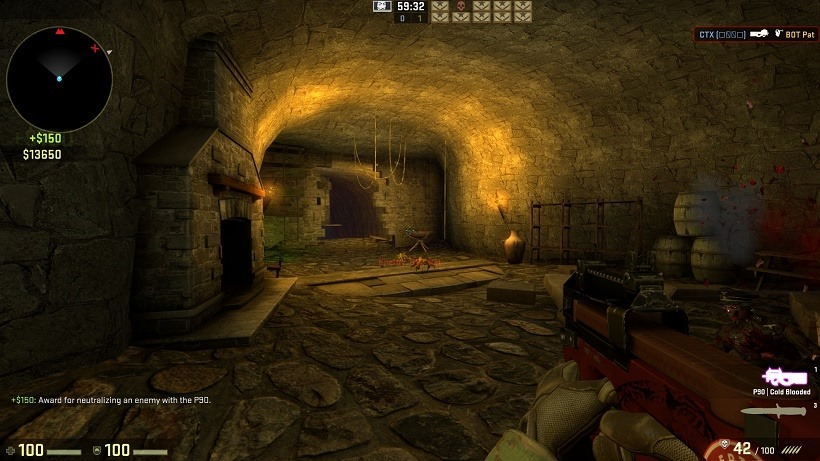 For the longest of times Counter-Strike has revolved around the Counter-Terrorists thwarting any attempts at bad behaviour by the Terrorists. This includes holding hostages or planting the bomb to destroy the site. But, what happens when the world is overrun by Zombies, Dragons, Ghosts and Werewolves? Who will defeat them?
This is the aim of the new custom map designed by CTX which takes players out of the extremely competitive Counter-Strike environment and tests their skills against the monsters of the night. Currently this co-op map is the hottest thing in the Steam Workshop, a place where developers can showcase their custom maps and skins for the community to vote on. Counter-Strike has always been a strictly multiplayer game, angling more towards a competitive scenario as opposed to any sort of single player or multiplayer campaign. Thus this new map adds a different tone to Counter-Strike, and it looks amazing
At the moment I have not played the custom map, but it has been downloaded and ready for play later this afternoon. This is the first of its nature to receive such praise from the community and something which could unlock a whole new sphere of competitive play. Could you imagine Valve adding a custom co-op scenario for future missions? I definitely could.
The game has NPCs, you can ride on a mining cart blasting creatures of the night with your favourite guns. You're also on the back of a horse carriage taking down dragons. I'll only be able to give my full account of the map once I've had the time to play it, but for now it seems like a ton of fun and I cannot wait.
You can download the map here, and playing it is really simple. Create a custom lobby with your friends, select the maps and head over to workshop and select it. Bob's your uncle, you're now one click away from battling the undead.
Last Updated: March 1, 2016