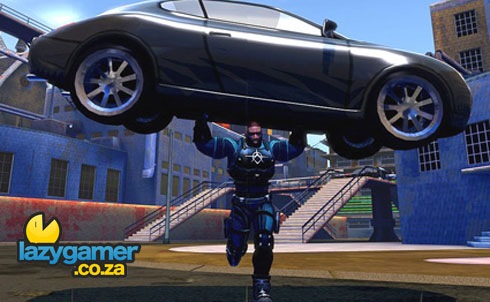 Were you – like me – hoping to jump from rooftop to rooftop in the guise of a female super agent? I'm afraid the only orbs you'll find in the game are the ones that level you up, as it's been confirmed that only male agents will be available in the much anticipated open-world sandbox game.
Speaking to 1up at PAX last week, Ruffian Games creative director Billy Thompson let everyone in on the bad, and gender exclusive news.
"In Crackdown, the amount of memory that it was going to take for it to do all the actual animation, the texture sets and the models for the females – we would've needed to massively reduce other sections of the game," he said.
"So rather than do two separate models, we cut it back and gave the player as much customization as we could on the male character and that allowed us to use that extra memory to do other things in the game."
Maybe if Microsoft had included more memory in the 360, you'd have gotten tits in crackdown, As it is, you'll have to do without.
Source : Vg247
Last Updated: April 1, 2010