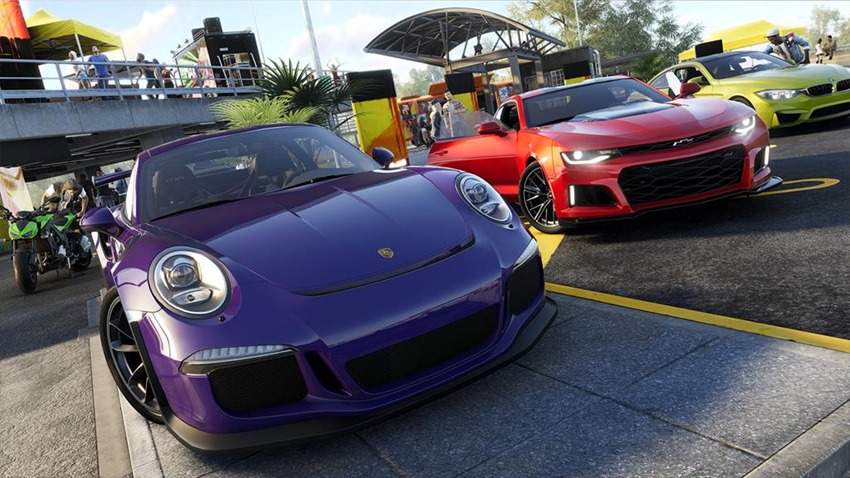 Video games are both the product of many hundreds of hands and the singular vision of the people who dream them up. The idea of open-world racing games may not be new, but it's also seldom touched on. Beyond a handful of Need for Speed, Burnout and Forza Horizon, most developers prefer dedicated tracks within which to focus their driving efforts.
And that's fine! There's something to be said though, for the games which give you a massive city to explore, to cruise through and conquer every corner. To forge a legend on the streets and looking damn good while doing so. For The Crew 2, it's about more than just that. It's about finding genuine moments of shock and awe when you're racing or exploring. "I really like to say that The Crew is all about surprising, surprising pleasure," Creative Director Stephane "Fergus" Beley explained to us at a recent event.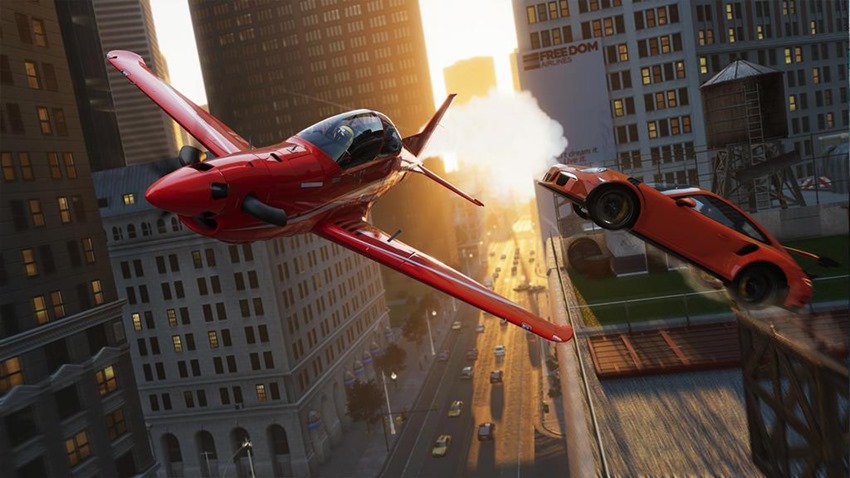 The Crew is about surprises
Of course this is a driving game and I like to surprise players, so I will try to push the boundaries and have a new proposal for everyone.  I like to go on a plane, boat, cars, bike – create a playground with all these motorsports experiences. We'll be the first game to deliver a gigantic world, a full recreation of the USA with all these disciplines and motorsports experience.

I really like this moment when you create something and people say "oh f***". I create something new, that I've never done before and I like this moment. So, The Crew is about surprises.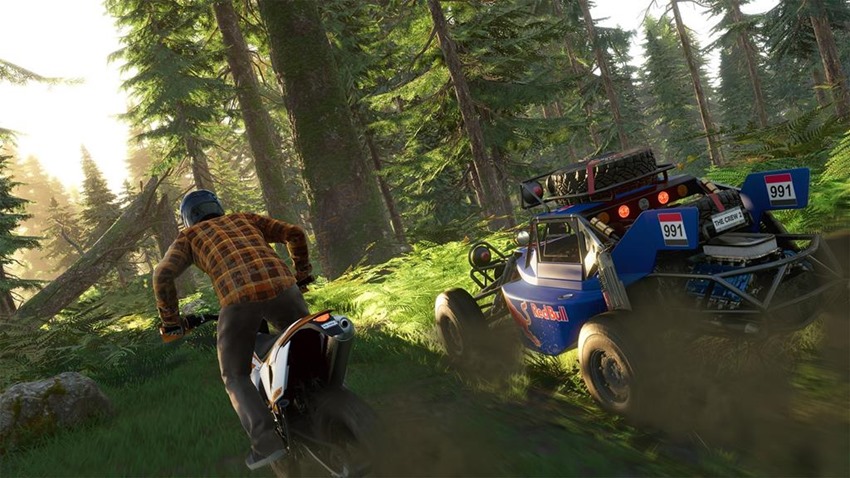 Most people don't know this, but The Crew and its sequel are the result of a decade-long passion project. A labour of love, that began with Beley first dreaming up the concept for the open-world racer when he was just a child. "As a child of ten, I finally started playing Amiga and stunt car racing games, driving games, and I say one day I will make my own game.," Beley explained.
I wanted to have all the different types of driving experiences
And that's how I pitched this to Ubisoft ten years ago, that I want to create my game, a driving genre game to make something with breakthroughs, a difference. So the proposal – I wanted to create the USA.  I wanted to have all the different types of driving experiences, and innovate more and more and more and bring this to the table, and it was really the vision I had from ten years ago. That everyone can enjoy and share.
If you had to compare the first game to its sequel, The Crew 2 isn't just larger in scale, it's bigger in its execution of giving players all kinds of vehicles to explore the USA with. That's an idea whose seeds were planted during the days of the first The Crew game and its successful expansion that introduced a dirtier and more extreme side to its racing formula. "It was always on my mind but during The Crew 1 with Wild Run, the first expansion, I saw that the diversity really resonate within the community," Beley said.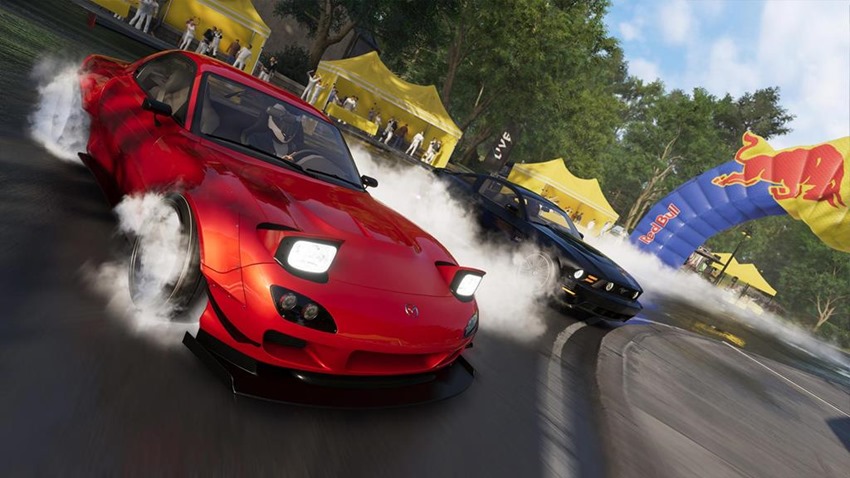 All these motorsport experiences are different and unique
And the fun experience this of moment to have so much variety and diversity, bringing this idea, this is the moment to create something that pushes boundaries. And to propose something totally new with all the motorsports experience, everything that's got an engine should be in my game and not just cars.

I'm really passionate about cars, but it's true that planes and boats are so much fun and so why not?

All these motorsport experiences are different and unique. You don't just play motocross or rally cross or Formula One, racing or pro racing or street racing. It's all about the differences.  So it's why we've gone to Florida and experience all the different motorsports that you have today, to ensure and be sure that you got that DNA inside what you play and of what's real, to give it credibility. When you drive a street racing car it's not the same as the Grand Prix car on the circuit or the motocross experience on the ground.

It should be different and you should experience these different feelings of the moment.
The Crew 2 revs into top gear on June 29. Before then, anyone interested in conquering land, sea and air can try their hand at a beta that'll be out at the end of the month.
Last Updated: May 17, 2018