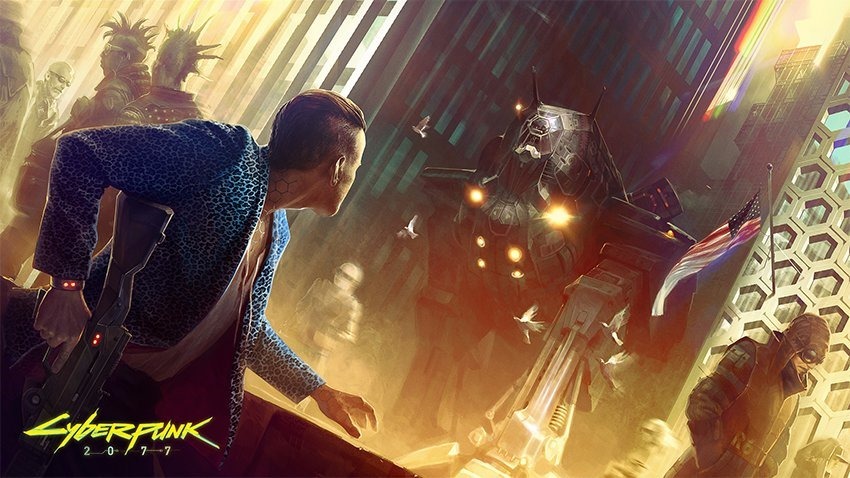 CD Projekt RED's Cyberpunk 2077 is arguably one of the most anticipated games for the next year or so. Leveraging its success, and the unfathomable goodwill it built with The Witcher 3, CDPR is taking its brand of roleplaying to a dystopian future. Now, a bit of a staffing change has some wondering about Cyberpunk 2077's own future.
Sebastian Stepien, one of the three creative directors on The Witcher 3 and creative director for Cyberpunk 2077 has left the company he's been with for 12 years and on to a similar role at Blizzard. Stepien worked as a lead story designer for CDPR since 2010, and presumably has had a large role in crafting Cyberpunk's world and its associated narrative.
There is, of course, no need to panic. Given how far the game seems to be, it's likely that the bulk of the creative decisions have already ben made, and everything is just being polished up. There are also still very talented and capable people who'll make sure that Cyberpunk 2077 delivers the experience that players expect.
The bigger news here is Stepien's move to Blizzard in a similar role. Given his role, it's likely that's he's contributing to something that would benefit from good storytelling. Blizzard's on a bit of a hiring spree at the moment, suggesting that there's something new in the works, though it's also possible that he's part of the tam bringing Diablo 4 – yes, the actual sequel and not the maligned mobile game – to life. Either way, CDPR's loss is Blizzard's gain.
Last Updated: January 24, 2019