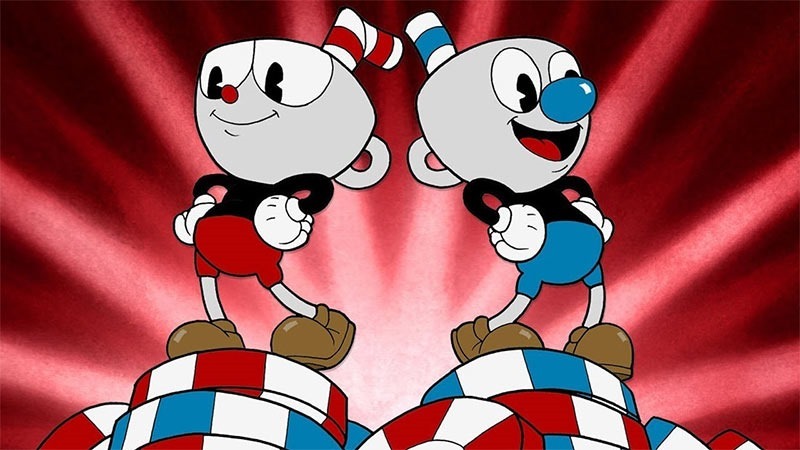 Cuphead's one of those games that we at Lazygamer.net have been eagerly anticipating for ages. When it was first shown, it was a series of tough-as-nails boss fights – all presented in glorious, hand-drawn animation reminiscent of Max Fleischer's cartoons from the 30's.
It's beautiful.
Since then though, it's expanded to include platforming sections, making it not unlike something like Metal Slug or Contra. Only much prettier. Unfortunately, the extra content means that the game is going to take the two brothers making it, Chad and Jared Moldenhauer (operating as Studio MDHR) a little longer.
In a new update, MDHR confirmed that the game is now coming in mid-2017 instead this year.
"Hey everyone, we wanted to finish our game 80 years after 1936 but it will now be 81.

Throughout this year we discussed reducing the scope to make a 2016 release, but we made the difficult decision to delay the launch in order to ship with our vision intact. We are happy to announce that Cuphead will be coming to Xbox One, Windows 10 and Steam in Mid-2017."
You may have noticed that the game is making its way to Steam on top of Windows 10 and Xbox One – so PC gamers who're afraid of those other ecosystems get to join in too.
It really is a lot of fun. Here's what Alessandro had to say about it after getting hands-on – and dying a lot – last year.
"What dying did give me the chance to do, however, was appreciate the amount of detail that Cuphead has in animations and knee twitching music. Visually there simply isn't a game like it –calling back to classic cartoons of old with a flickering film filter and washed out colours. Enemies are also gorgeously animated, bringing things like a mesmerising carrot and truly terrifying pirate to life. The audio is sublime too – with a jazzy track acting as a prelude to more stage specific music that simply didn't allow the grin on my face to disappear. It's captivating, and one of Cuphead's greatest strengths."
While delays are always disappointing, I'm okay waiting for this one.
Last Updated: October 12, 2016