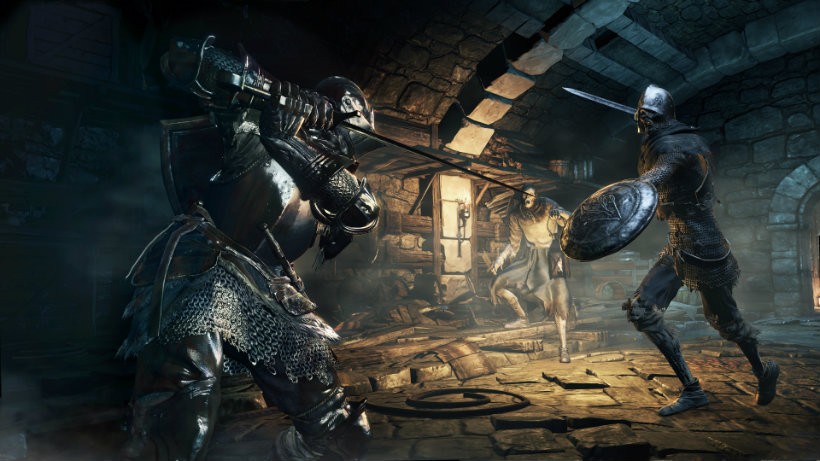 We haven't really learned much about Dark Souls III just yet. I want to see gameplay, I want a demo like we had with the last couple From Software games, but thus far there's just no news about us getting our grubby hands on it. Instead, some new details have dropped, and I guess they will have to do.
Game Informer revealed a range of new details about Dark Souls III and what was kept from the original Dark Souls vs Dark Souls II. First up, players can expect to use fast travel from the very beginning of the game, much like Dark Souls II. While this aspect was seen as making the game too easy, I am curious how Drangleic will be revealed this time around – perhaps we will see more of a combination of fast travel bonfires and short cuts that need to be opened.
Miyazaki has also confirmed that there will be some method or item for players to reallocate stat points without needing to create a completely new character. Speaking of new things, New Game+ will also return and look a lot like Dark Souls II, with new weapons, items and reconfigured enemy locations to keep the surprises and exploration fresh. As for those weapons, their durability will be increased again with Miyazaki explaining:
Still tuning the balance, but I personally think that the weapons in Dark Souls II break a little too easily. This was implemented intending for the players to try out many types of weapons, but even so, I felt they broke too quickly. However, in Dark Souls I, they didn't break enough, and so I'm hoping to find a good balance for Dark Souls III.
There is nothing more terrifying than watching that durability meter go down while playing Dark Souls II. That durability will be important, too, seeing as you will need to attack walls instead of just tapping the interact button to reveal hidden walls.
This is due to my thinking behind this type of feature. I like to have coincidences happen during battles, or accidental reveals due to swinging weapons around, randomly shooting arrows. I want to implement this sort of surprise discovery in a natural way when playing the game.
How cute that he thinks hidden walls are revealed that way. We all know it's because every troll enjoys marking walls with "something hidden" just to imagine all the idiots who spend hours attacking every piece of structure in the game.
Dark Souls III will be coming during the usual From Software launch window of March next year. It will be interesting to see how many Bloodborne fans make the leap over to the Dark Souls franchise, and how many die in the process.
Last Updated: September 9, 2015