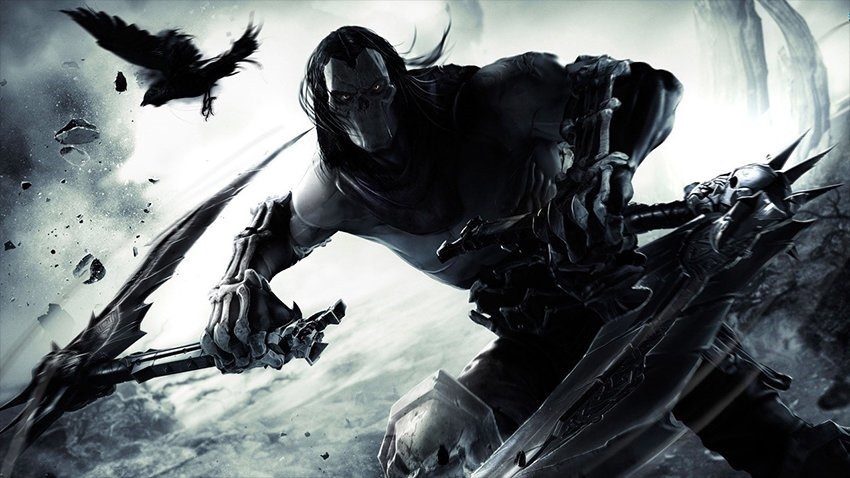 It's the last PlayStation Plus Instant Games collection post for the year! As we head into December, Sony has revealed the games that'll be part of its PlayStation Plus subscription. They're…okay!
The biggest and arguably best game of the lot is the Darksiders II Deathinitive Edition, which is a pretty good remaster of the game. It features shinier textures, rebalancing, all of the DLC and a puntastic title. It's Deathinately worth playing if you've never played it before, adding a lot of rich RPG gameplay to the Darksiders formula.
The second big PS4 game is family fare. Players will get the entirely middling fighting game based on the Kung Fu Panda films, Kung Fu Panda: Showdown of Legendary Legends. It's a four-player fighting game that's fun for precisely 7 and a half minutes, but should appeal to younger kids who have violent tendencies.
On top of that, Sony is still giving away That's You!, the first game in their PlayLink series of social, casual, mobile-connected games. I found it to be fun in small doses.
"That's You! definitely can be fun, but it just doesn't have the longer-term appeal that the simpler, but more outrageous games from Jackbox have. Still, as an early look at what's in store for future PlayLink games, That's You! Is an able demonstration of party potential."
Please just download it already, so Sony can stop throwing it in every month. Another game that's seeing a return is the PlayStation VR rollercoaster horror shooter Until Dawn: Rush of Blood. It's pretty damned good, and one of my favourite PlayStation VR games.
Yes, PlayStation 3 and Vita owners also get in on the fun, but nobody really cares about them anymore, so we'll just put those games in list format. To sum, these are the games coming in the next month:
Meanwhile, it's your last chance to download these exiting games:
Last Updated: November 30, 2017