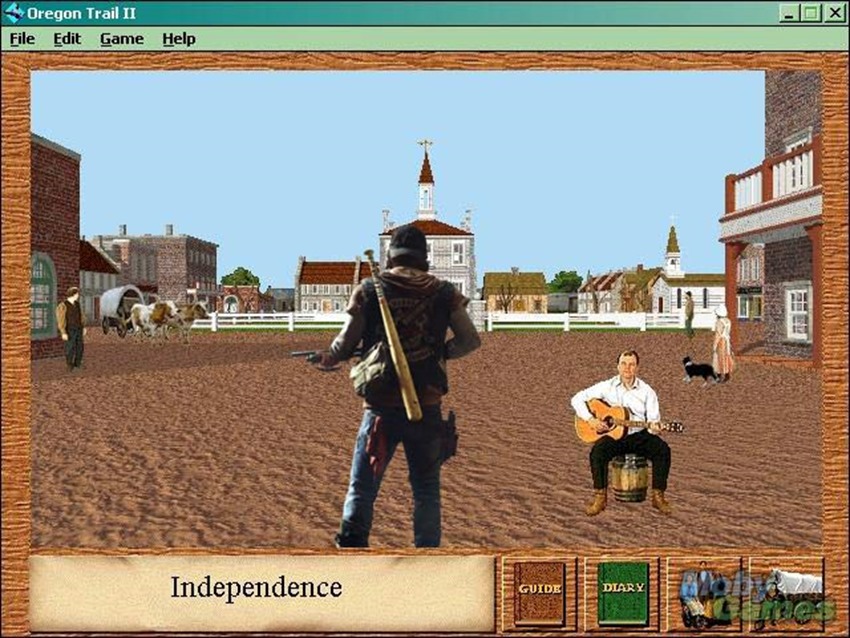 I may be in a group that numbers in the ten here (just like homeopaths with a life expectancy of beyond 37), but I feel that Days Gone is going to be a brilliant little game. It's weird as well, because it manages to leverage so many things that I love and loathe, and add them together into one tense package. I adore proper stealth, and I start secreting every fluid imaginable when I'm faced with horror.
I'm not a fan of hardcore survivalist games, and yet Days Gone also manages to juxtapose that with sequences where you have to murder hundreds upon hundreds of tweaked out freakers with an entire army depot's supply of weapons. Look, if you need a summary of Days Gone, here's a quickie: Imagine the stealth of Hitman meets the action of Max Payne only you're not an unstoppable bullet sponge and you live in a world that's almost as hellbent on murdering you as the continent of Australia is.
Anyway, I'm in the minority of my belief of Days Gone being a solid game, as Geoff is currently shouting at me and telling me just how wrong I am about…well about everything in life. Screw it, I'm going to ignore him and boot up the new Days Gone trailer:
Talk about an updated Oregon trail, am I right? It's all fun and games until a virus-mutated zombie bear wants to eat your face off. In addition to that, Sony also announced new special editions for Days Gone, which look completely alright I guess, just like yer mum. Here's a breakdown of them:
Days Gone Digital Deluxe Edition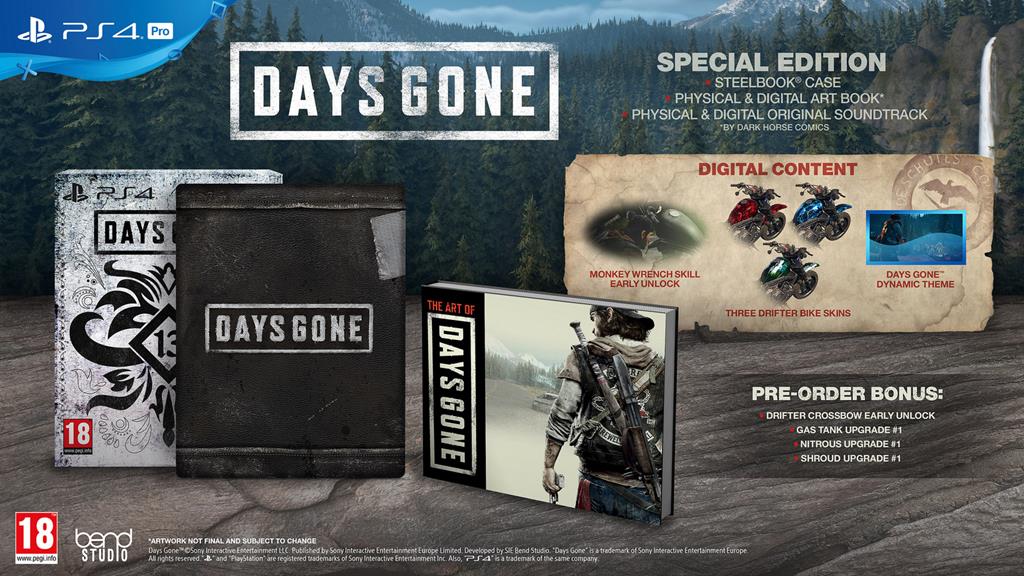 Digital mini artbook
Digital soundtrack
Three additional drifter bike skins
Additional early skill unlock and theme
Days Gone Collector's Edition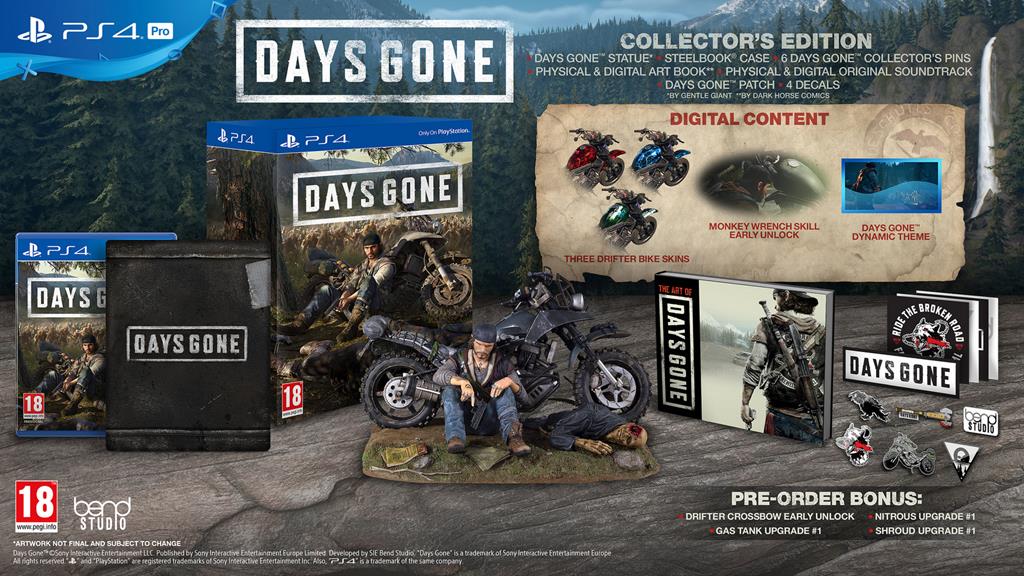 Digital Deluxe Edition contents
Collector's Edition Statue
Set of patches
Six pins
Four Decals
Steel Book
Physical soundtrack
48 Page Mini-Art Book by Dark Horse Comics
Days Gone is out on April 26 for PS4, and you'll see. You'll all see just how right I am about this sandbox being a gem for true fans of horror. Just like that time when I was totally right about Tony Hawk Pro Skater 5 being a nostalgic blast from the past.
Last Updated: January 18, 2019