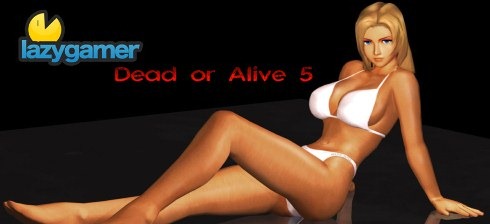 While Nick and Geoff are both more Street Fighter 4 aficionados, with the in depth game play and quality fighting mechanics, I have always been more of a Dead or Alive fan myself.
I know what you are thinking and no it's not because of the scantily clad women and awesome breast physics… okay it has something to do with that, but it's also because of the fun factor that the DOA titles have.
The wife and I played Dead or Alive 3 to death in tag team mode and I was thoroughly disappointed when I brought home DOA4 only to find out that the Tag Team mode had been largely removed.
Tag teaming and the previously mentioned breast physics are what make DOA games great and I truly hope that the tagging ability returns in DOA 5.
Which to get to the point is what this article is about, DOA 5 is coming and it's coming to other platforms this time.
Nothing has been officially announced but it is widely expected that it will arrive on the PS3 and Xbox 360 sometime next year.
Source: GoFanboy
Last Updated: November 6, 2009