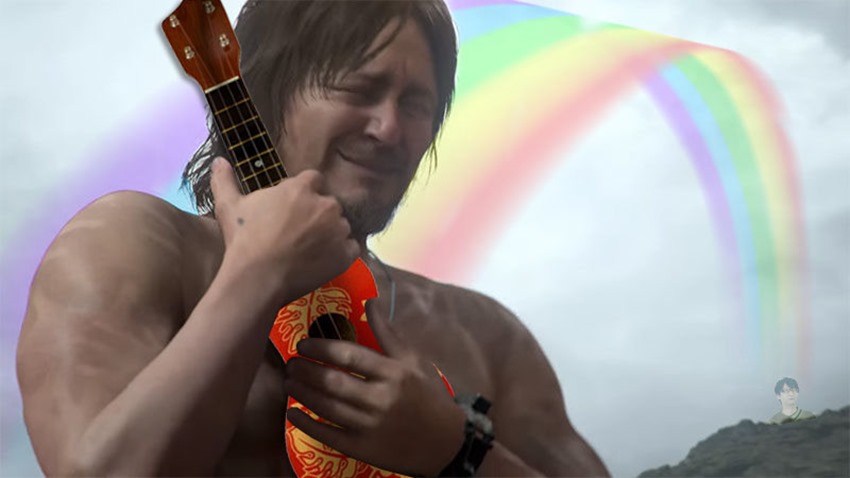 Death Stranding, a video game simulator for beaching whales and watching famed Hollywood director steal babies as he attempts to avoid a young Hannibal Lector's elite squad of crack cannibal combatants. I think. Maybe. Listen the entire build-up for this game has been weird so far, so maybe I'm not far off. The point is, is that nobody knows how Death Stranding plays exactly, although creator Hideo Kojima had a few comments regarding that.
In an interview on the PlayStation Blog, Kojima described Death Stranding as an action game that was "very intuitive" and offers a "certain new type of depth":
This is my 31st year in the games industry and I've been deep in action games across that time. In action games, generally, the player has a gun and plays against enemies in a single-player environment–or they take it online and play against other players in a competitive environment. They join in together with guns–[laughs] it's almost always with guns–to take down a stronger opponent. In this game you can do that but I wanted to go a little deeper beyond that with something that doesn't focus on a weapon like a gun and that's what has a connection to the strand concept.
Kojima also touched upon the concept of strands within the multiplayer component for Death Stranding, describing the feature as going against the grain of traditional online modes:
Again, this is something that we can't say a lot about at the moment but if you want to play the game stand-alone, without an online component, that's perfectly fine. We do have an online component and, again, it's different as there will be something different versus what most people expect from an online game. A lot of games have a 'campaign mode' and once you're done with that you take it to the online mode. This game is not that kind of structure.
I'm curious to see what Kojima, the master of mind-f***ery has cooked up alongside his new studio for Death Stranding when it eventually releases. Which will probably be some time in 2018. Probably. My Metal Gear Solid 2 delay senses aren't tingling yet, so that's a good sign.
Last Updated: February 24, 2017