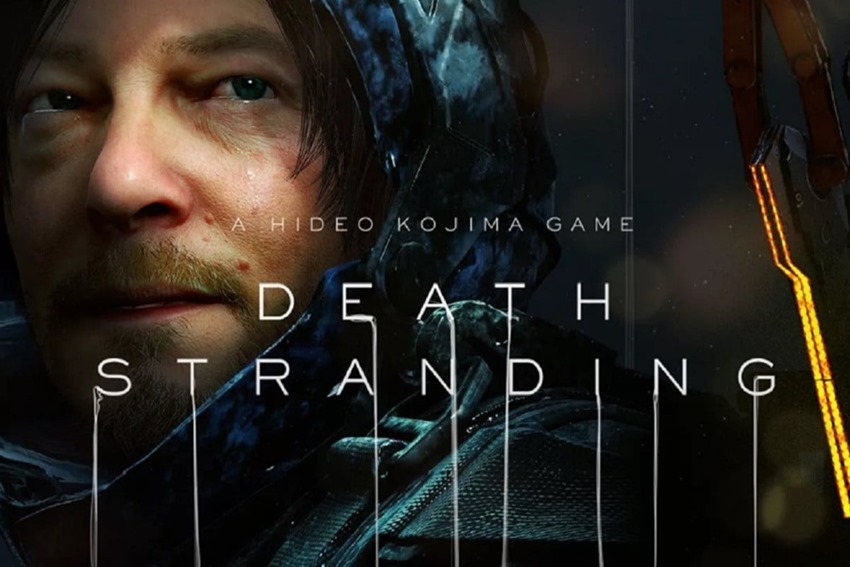 Death stranding is a mighty weird game, but the overall goal for players is to unite a fractured, post-apocalyptic America. In an interview with BCC, the game's director Hideo Kojima revealed – in case it wasn't blindingly obvious – that the game's central theme of reuniting something that's been fractured was a reaction to Trump and Brexit.
"The era of today is about individualism," Kojima told the BBC's  Radio 1 Newsbeat. "We may be connected through the internet more than ever, but what's happening is that people are attacking each other because we're so connected."

"President Trump right now is building a wall," Kojima said. "Then you have Brexit, where the UK is trying to leave the EU, and it feels like there are lots of walls and people thinking only about themselves in the world.

"In Death Stranding we're using bridges to represent connection – there are options to use them or break them. It's about making people think about the meaning of connection."
The game's about rejecting the idea of individualism, with a fair focus on how destructive social media can be. In Death Stranding, there's a sort of quasi-social media system in the game, that's focused on positive interaction. In the game, you can dish out likes to people who've contributed, with no sort of negative interaction.
"When we're connected we have a responsibility over each other. But social media doesn't seem to have that responsibility, for example," Kojima says.

"Caring for each other is what makes people feel good. We've always been like that in the past. I want people to remember that and feel it in my game."

Kojima admits that he's "very prone to loneliness," and believes that there are "similar people all around the world, especially gamers".

"So when those people play this game they realise people like them exist all over the world. Knowing that even though I'm lonely, there are other people like me makes them feel at ease. That's what I would like for them to feel when playing the game."
The very notion that game developers (and other artists) use real-world politics as inspiration has shocked some oblivious gamers to their very core, because politics has no place in games. Metal Gear Solid was, of course, not a takedown of American cold-war era (and beyond) politics. Ground zeroes certainly didn't act as critique of Guantanamo bay – and so on, and so on, etcetera, etcetera.
Last Updated: November 4, 2019