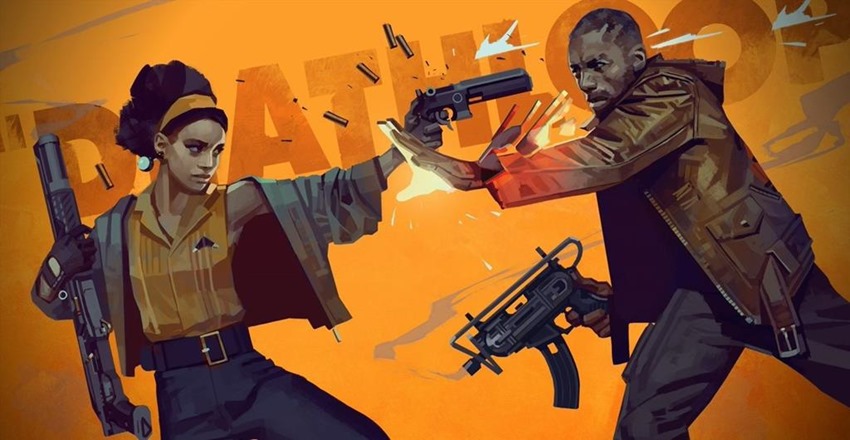 Microsoft dropping almost double what Disney paid for the Star Wars franchise on Bethesda parent company ZeniMax was a huge surprise last year, but that deal is done and now Team Green has a chunky new collection of studios working on games for the Xbox Series X|S systems. One of those acquired studios includes Arkane, but its next game will be the PS5-timed exclusive Deathloop. Beyond that game though? Arkane's looking forward to the future in which it's one of Microsoft's prime-time studios.
"It was pretty surprising, I would say," Deathloop game director Dinga Bakaba said to Press Start.
It was unexpected, to an extent… [but] after the surprise, it made a lot of sense. We are very creative, driven and we really care about doing games that are original, that have a lot of personality and style. Being able to be apart of the Xbox Game Pass ecosystem makes things a bit different for us, because we can occupy a space in that service, and we will continue to make the kind of games that we make and make them well.
Arkane has a highlight reel of its games now available on Xbox, which includes the excellent Prey and both Dishonored games. Thanks to their inclusion in Xbox Game Pass, fans have been paying a lot more attention to those games and newcomers to the series have also had a chance to experience them. "A lot of people are saying that you need to play these games and have no excuse not to, so it's been very encouraging," Bakaba said.
It's a service that will allow us to remain creative and have the audience and build that relationship over time and that's really exciting.
Microsoft will continue to honor the agreement made between Bethesda and Sony when Deathloop launches on the PS5 (and PC!) on May 21, but going forward? You're going to need an Xbox console if you want to dip into anything new that Bethesda has to offer. Which to me is a sign that we're finally getting Rogue Warrior 2.
Last Updated: March 25, 2021