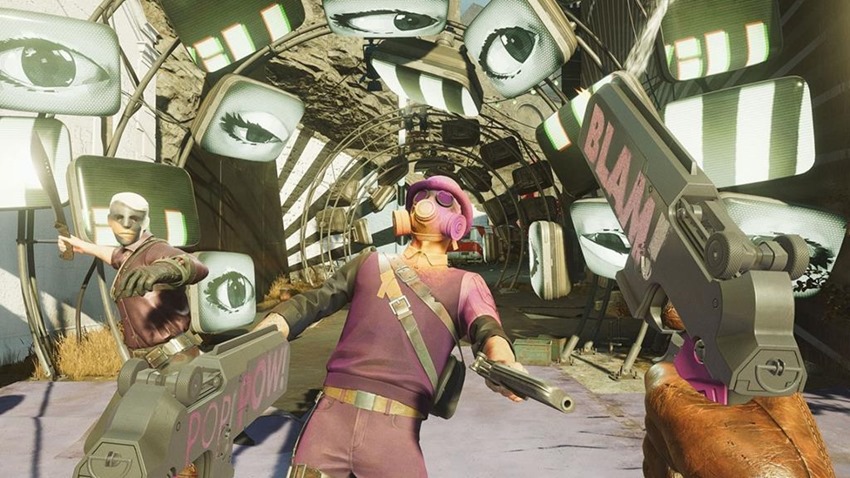 It's not too difficult to look at certain games and know which studios made them, but in the case of Arkane, it happens to have a very unique production style that no other developer can emulate. That signature flair is on full display in its latest gameplay trailer for Deathloop, which is running on big "that's an Arkane game!" energy as it shows off the tools of the trade that you'll wield across the chronal caper. Check it out below:
Oh yeah, that is very much an Arkane game right there. As for the goodies revealed in the trailer, protagonist Cole will have a pretty decent arsenal to dip into as he makes his way across an island trapped in an endless time loop that can only be broken with some good old-fashioned murder. There's a reliable machete with which to spill some claret, the PT-6 'Spiker' precision rifle if you'd prefer to keep your distance, and a single barrel shotgun called the Rapier that's about as subtle as a kick to the face.
You can of course get even louder with the Strelak 50-50 machine gun that is designed to cut down entire forests of people, the the Sepulchra Breteira sniper rifle, and the Tribunal pistol. All good and standard armaments, capped off by the Heritage Gun which is just bonkers. Where Deathloop digs deep into its Dishonored roots is through the use of special spatial abilities that Colt can use, such as a Blink ability to teleport around rooms and find an advantageous position.
According to game director Dinga Bakaba, that similarity is meant to be purposefully intentional. "That was a creative choice to say, 'Okay, for some of those things, we want to experiment and go completely crazy: campaign structure, nothing like we've done before; multiplayer, that's entirely new; the world is completely new; the narrative tools we are using, some of them are really new,'" Bakaba said to GI.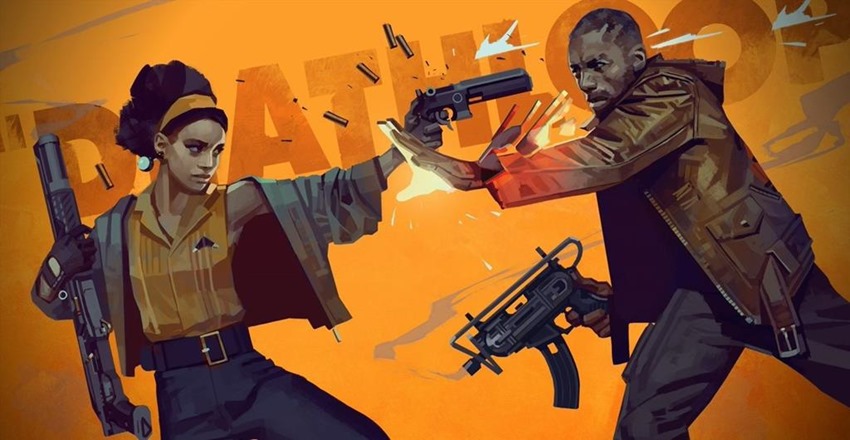 Because of all this novelty, we wanted to have a sure footing in something we knew how to do, and some familiarity. This is something where, if you go completely out of your way, you might lose yourself, so we wanted to have some things to grab on and say, 'This is something we know and we can improve and tweak a little bit.' … As a studio, we wanted to keep some familiarity with what we've done before, but also for our players to have some features or gameplay style that they are used to, so it's a way to carry a little bit of familiarity into the unknown.
So far it's looking great! The gunplay looks meaty, the special abilities add that little special something, and the whole game is wrapped up in a groovy 1970s aesthetic as everything pops and explodes around you. Deathloop arrives on PlayStation 5 and PC on May 21, and you can read up on more of the game right here in our meaty feature on it.
Last Updated: March 16, 2021