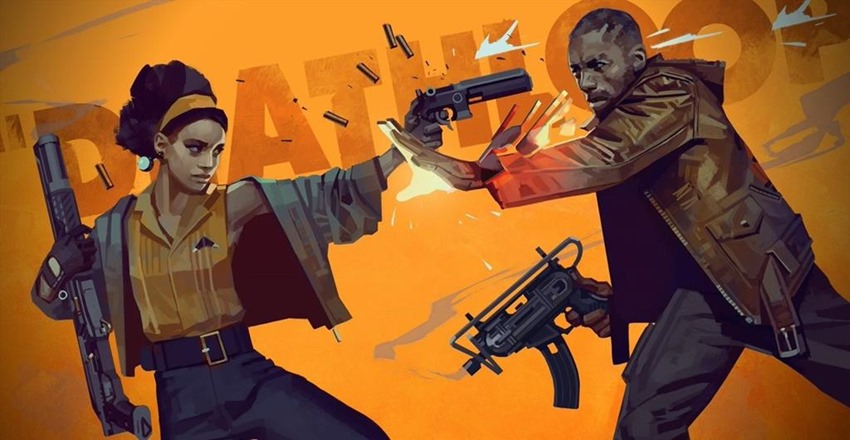 Dishonored and Prey developer Arkane Studios has a neat idea up its sleeve with the release of Deathloop, as players will have to explore a deadly island locked in time and pull off a number of executions to break out of the chronal jail. Of course, there's more to the game than just that insultingly brief synopsis, but the kicker here is that you won't have to worry about racing against the clock to get a string of murders under your belt.
In a new video that answers some of Deathloop's most important questions, Arkane Lyon game director Dinga Bakaba introduced the game as "a murder puzzle where you play an assassin trapped in a time loop." Talking about whether players will have tot ackle the entire experience on a strict timer ala Dead Rising, Bakaba had a simple answer:
So this may be a game about time, but you're not on a timer. You can figure things out at your own pace and in any order you want to piece together the perfect loop to freedom.
You';; still need to prepare yourself for some stress though, as Deathloop's main character Colt is being consistently hunted by an AI-controlled opponent who seeks to stop him from breaking the time loop. If your rival is taken over by an actual person who I presume spends way too much time playing Battlefield, then you might need to consider that you're going to have a heart attack dodging that lethal adversary.
Bakaba also hinted that Arkane hasn't shown its full hand yet with Deathloop, as Colt is more than just a dab hand with using a gun to snuff lives out. Stuck in purgatory, Colt has developed a few supernatural powers along the way that can be used to carry out assassinations against the eight Visionaries who run the island.
Deathloop launches on May 21 for PC and PS5, and even though Microsoft just spent several billion dollars on acquiring Bethesda through its purchase of Zenimax, plans for an Xbox Series X/S port haven't been announced yet. For now, Deathloop will remain an Xbox console exclusive on the PS5.
Last Updated: March 2, 2021