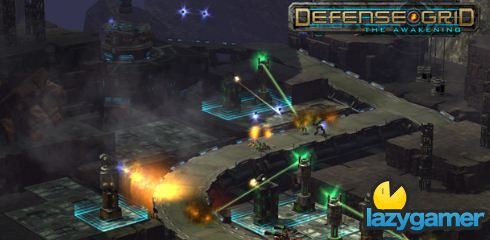 A few months back I became horribly addicted to Tower Defense games and I managed to waste hours of my life dropping towers and watching aliens, soldiers and monkeys attempting to get past my impenetrable blockade.
Generally they did but it was still fun to set it all up and this weeks news that Defense Grid is on it's way to the XBLA has cheered me up no end.
Along with Defense Grid we are also being treated to something called Yo-Ho Kablammo which I have never heard of before but it has a monkey with a pirates hat as it's main header and it supports up to 4 player multiplayer… worth a look I guess.
Source: Destructoid
Last Updated: September 1, 2009