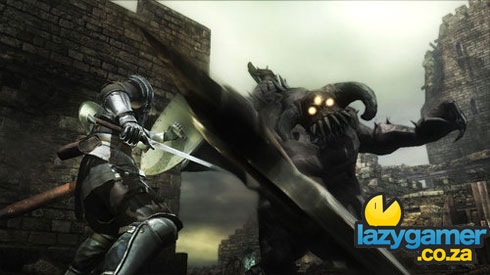 Demon's Souls is one of last year's best gaming experiences. Brutal and unforgiving, PS3 exclusive Demons Souls is a mature, haunting RPG that no "core" gamer should miss. Unfortunately it's not been available in PAL territories, on account of it not have a Euro publisher.
Sony did the honours in Japan, with Atlus taking publishing duties in the US, leaving PAL gamers without a reason to throw their controllers through a window. Looks like that's changing, and Demon's Souls will finally be getting a PAL release.
A listing on Germany's software ratings board Der Unterhaltungssoftware Selbstkontrolle has the game listed for release, published by Namco Bandai. they've also rated the game 16.
There's no word on when the game will be available, but general murmerings point to a June release. It may be coming unnecessarily late, but one of last year's best games – indeed a contender for GOTY – is finally coming.
Source : Kotaku
Last Updated: April 15, 2010