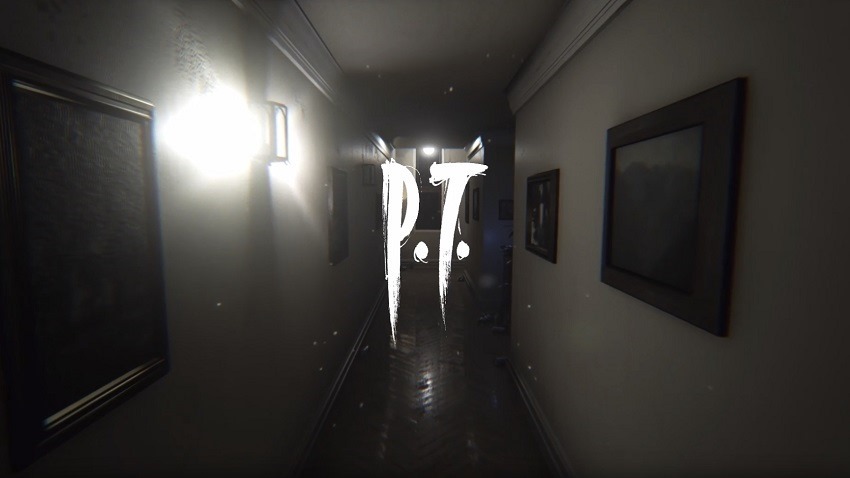 P.T, or the Playable Teaser for the now cancelled Silent Hills game by Hideo Kojima, is a jewel that many PS4 users want to keep safe on their PS4s. It's a piece of gaming history that has a saga of stories behind it, from the unexpected reveal, its exceptional quality and the game it ultimately teased at the end. It's also a demo you can't download anymore, which makes it a prized possession for anyone who managed to grab it before Konami tried to scrub it from existence. So as soon as word spread that there might be a patch destroying the game, you can understand why many feared the worst.
A post of Reddit suggested that Konami had released a patch that made the game unplayable, in what seemed to be a vindictive final attempt to wipe the game from history. It would be a massive blow not only to those who have kept their own copies safe, but to the very idea of games preservation. The post sent players into a panic, as many checked to see if the update had already been downloaded automatically, while others scrambled to copy the game over to an external HDD for safe keeping. But as many soon discovered, there didn't seem to be a patch to download at all.
At first it was suspected that the patch was rolling out in waves, but more and more Redditors began agreeing that there didn't seem to be evidence at all pointing towards its existence aside from the original post. Said post featured a screenshot of the version number 1.01 and a timestamp, but most other users replying state that no such patch exists. Others that have supported the claim haven't provided any evidence beyond their post either, which makes the entire thing seem like a cheap prank.
There's some discourse on Reddit right now about the posting history of the original users who signalled the patch in the first place, which seems to suggest that he/she is prone to pulling stunts like this. Multiple publications, including IGN, Polygon and more, have all tested to see if they can find the patch without success. I'm not saying such a thing isn't possible, or that Konami isn't plausibly able to do such a thing, but right now it seems like there isn't anything to worry about. If you're still spooked though, be sure to back up P.T to an HDD and only connect it without internet access.
Last Updated: November 1, 2018