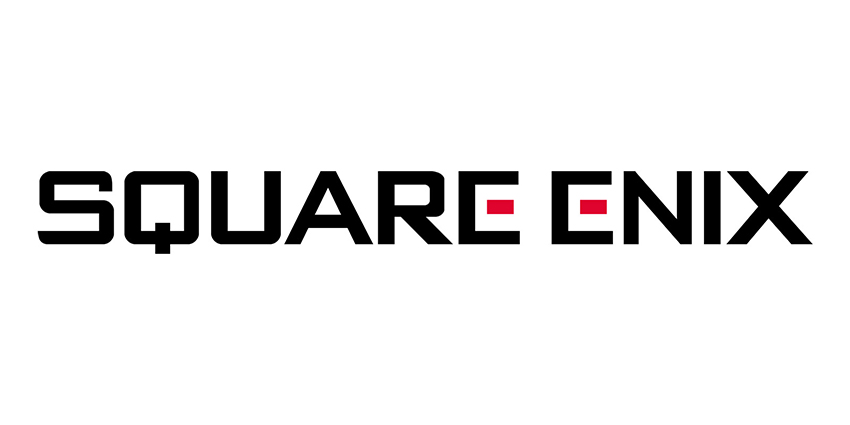 Square Enix has revealed their earnings and financial figures for the third quarter of the 2018 financial year. While they have good news when it comes to selling games, making an actual profit has been difficult.
The major headline of the report is that the company saw a drastic increase in sales numbers. Third quarter earnings of 2018 are up to 22.2 billion, up from 12.5 billion in 2017. This is thanks to titles such as Shadow of the Tomb Raider, Just Cause 4, and Octopath Traveler, enjoying healthy sales numbers in the indicated period of time. The number of sold units in North America and Europe, both physical and digital, has increased by 3 million over the year, to a total of 12.47 million.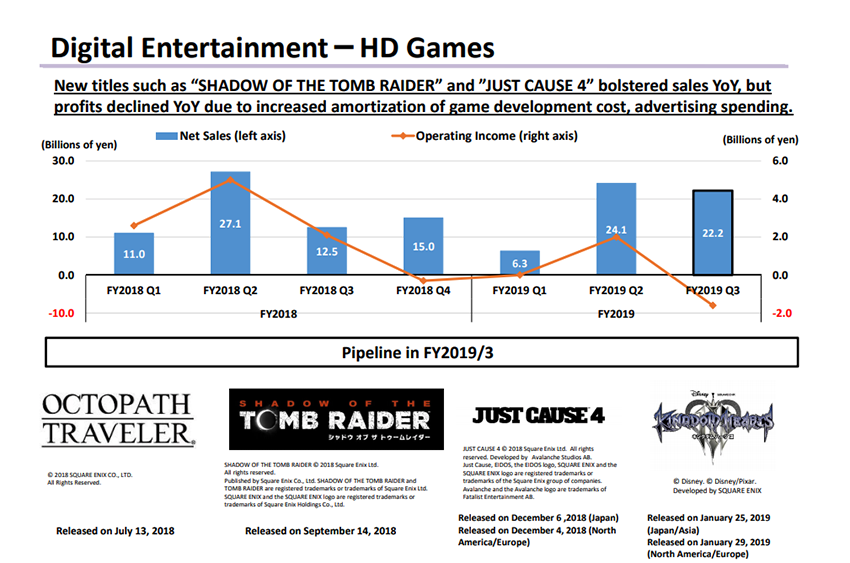 These numbers have just come in the wake of Enix's further success with Kingdown Hearts III. The third installment of the popular franchise was reported to have already moved five million copies in Western markets during its first post-launch week, making it the fast-selling game in the franchise.
However, while the developer's sales numbers are up all round resulting in a steady revenue stream, they struggled to turn an actual profit. The report attributes this to high game development costs and a rise in advertisement expenses. An underperformance in Square Enix's mobile game division has failed to compensate for the additional expenditure.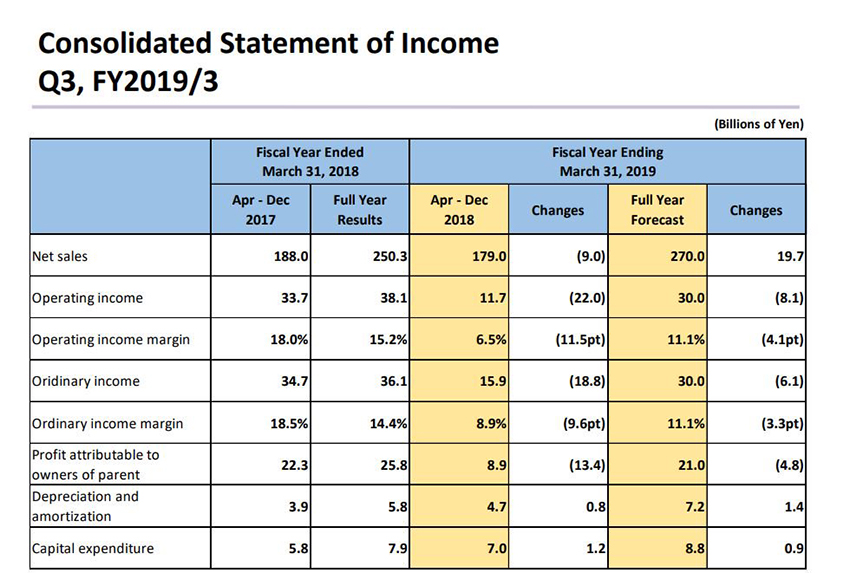 But there is hope. Along with Kingdom Hearts III still going strong for now, the developer is getting ready to launch to launch their third-person action outing Left Alive. It is scheduled for release in Japan this month, with the West to then receive it in March. A successful launch and maintaining those sales figures should put Square Enix back in the black, come their reported earnings for the fourth and final quarter.
You can check out Sqaure Enix's reference material for the third quarter of the 2018 financial year here.
Last Updated: February 6, 2019