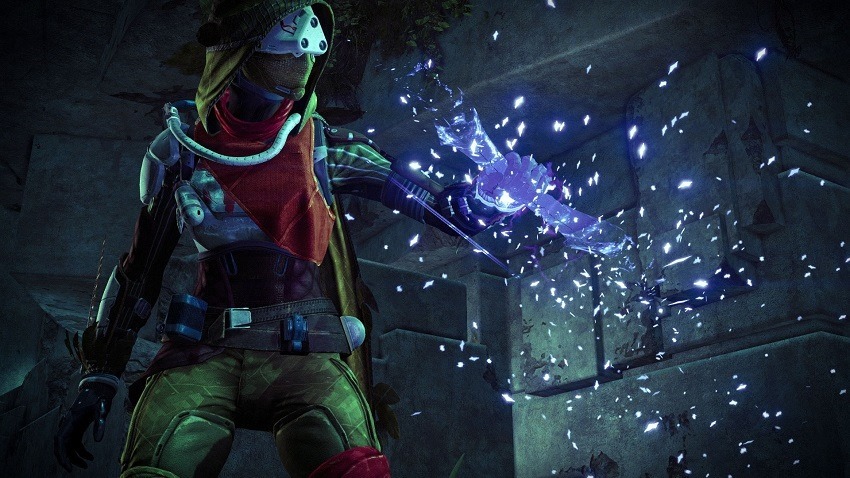 Destiny 2 is no stranger to seasonal events, filled with some whimsical changes and additions for players to enjoy. It was just yesterday that Bungie revealed new information regarding their own Seasons, which included a first glimpse at the winter-themed Dawning event this December. But what about a holiday a little closer? While the first Destiny made a big deal of celebrating Halloween, it's sequel is skipping it this year.
The Festival of the Lost brought with it an interesting, spooky atmosphere to The Tower in the first game, but no such change will be coming to Earth this season. Bungie hasn't outright confirmed as much with a press release, but a response to a fan on Twitter all but confirmed the omission. And as someone who missed out on the festivities the first time around, I'm pretty bummed.
No, Sir. We may see it again someday but Season 1 has been about launch and ritual activation. The first event for Destiny 2 is The Dawning.

— DeeJ (@DeeJ_BNG) October 21, 2017
Though, it is a pretty crazy week for Bungie, coming off of an equally busy month. Destiny 2 has just surpassed a month out in the wild, and this week sees the invitation of PC players into the fold. That sort of launch, for a platform the game has never been on, is huge for Bungie. So it's understandable they might want to focus on that instead of some small seasonal content.
But it doesn't take away the sting if you're itching for more content already. The next big drop comes with the first batch of DLC in December, and beyond then Bungie has many plans already to keep content frequent and steady.
Last Updated: October 24, 2017