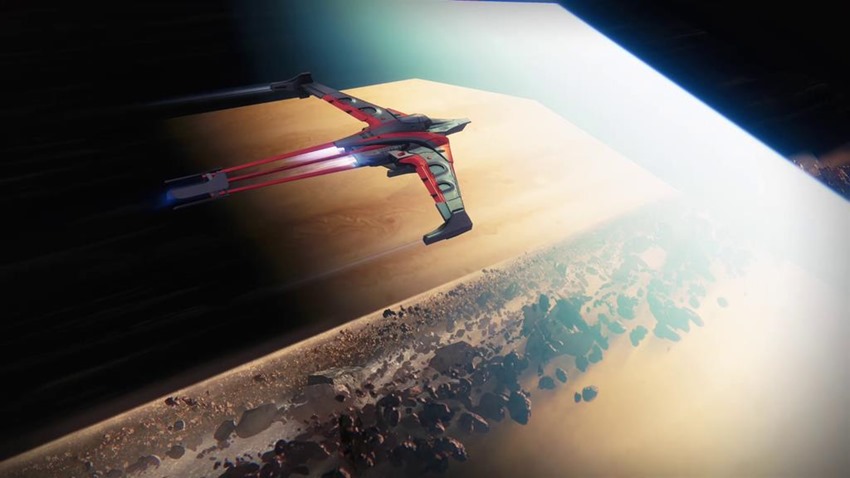 Bungie may have kicked off Destiny way back in 2014, but it wasn't until 2015 when the game really began. When The Taken King expansion arrived, it finally felt like all the right gears were clicking into place at the time. Here was an update that made Destiny leaner, meaner and hungry for action. Not only did players have an actual nemesis to battle in the form of Oryx, but the remixed enemies, new weapons and powerful new sub-classes made the hunt that much more satisfying.
A hunt that took place across a gorgeously gothic location in the form of the Dreadnaught, Oryx's flagship that had settled into orbit in the rings of Saturn and had utterly annihilated the Awoken fleets. The Dreadnaught was haunting, a gigantic monolith of twisted architecture, secrets and the infamous Court of Oryx. It was a benchmark for Destiny, that proved that Bungie could still work some real magic when given the chance.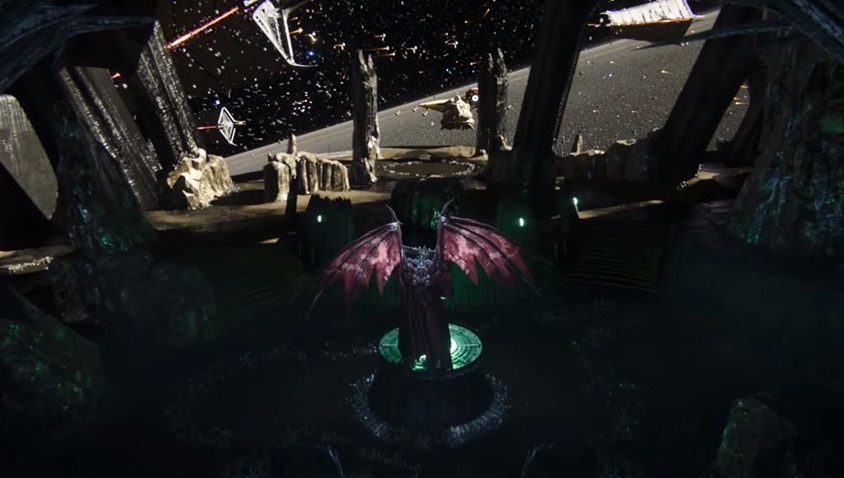 While The Dreaming City has since surpassed the Dreadnaught, a return to that location wouldn't be missed. Seems like Bungie is cooking up just that, as the Destiny 2 subreddit saw some evidence posted of a return trip to Oryx's tomb. AlanahNahNah posted a video on Twitter, showing what appears to be a bug as the Destiny 2 loading screen saw her drop out of orbit and head towards the Dreadnaught, which also included the original atmospheric score in the landing:
#Destiny2 #Dreadnaught #Bug pic.twitter.com/O5vOYOp8tn

— ️️AlanaUTUMN (@AlanahNahNah) October 12, 2018
More users added to the story, also detailing how they'd dropped from a Saturn orbit in the loading screen, before reaching their intended destination. This still ties into the ending of Destiny 2, which saw the Traveller's awakening unleash a blast of energy that was felt across the universe: In the cinematic, that light touched Mercury (Curse of Osiris), Mars (Warmind), the Reef (Forsaken) and then the Dreadnaught.
So where would a return to that location take place on the Destiny 2 timeline? Is it perhaps a smaller level that'll play a part in the ongoing saga of Riven's curse that is currently being experienced in Forsaken, or will players instead find themselves venturing there when the Black Armory DLC arrives as part of the Annual Pass content in December?
With a rumoured new tier of weapons above Exotics that goes by the label of "Black" it would kind of be fitting to see the Taken King's lingering presence play a role in creating these deadly new death-dealers. Until then, players will just have to be patient as they engage in this week's activities: A new Iron Banner, and the return of the Festival of the Lost.
Last Updated: October 16, 2018