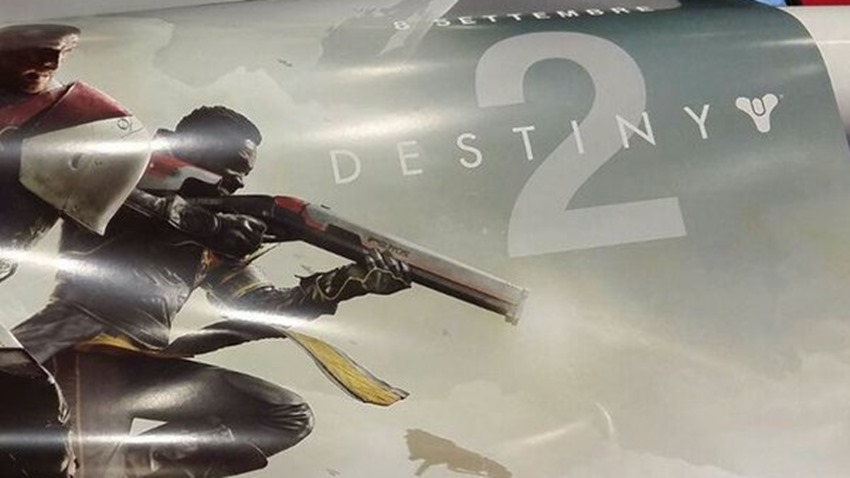 Destiny may be on its way out this year, but it'll soon be replaced by something newer. Sequelier! Shinier! Destiny Twosier! Bungie's second dive into their loot 'n shooter kicks off later this year, but you're probably going to have to wait until E3 to see the first taste of it in action. Or maybe you won't, because somebody who is soon to be fired has managed to leak some promotional materials for the sequel that looks too legit to quit.
Check 'em out below, courtesy of Legal Network:
Adding more fuel to the fire is Eurogamer's Todd Phillips, who happened to be pretty darn reliable with all of those Nintendo Switch rumours from the last couple of months:
Yep no surprises – Destiny 2 beta coming to PS4 first. Heard it'll hit around June. https://t.co/a0qoyYhelB
— Tom Phillips (@tomphillipsEG) March 23, 2017
You can't judge an entire game from a poster, as it looks like Bungie won't be straying too far from their established formula: Big armour, bigger guns and the biggest enemies. With a beta once again on the PlayStation 4 ahead of the Xbox One. Nice.
Last Updated: March 23, 2017