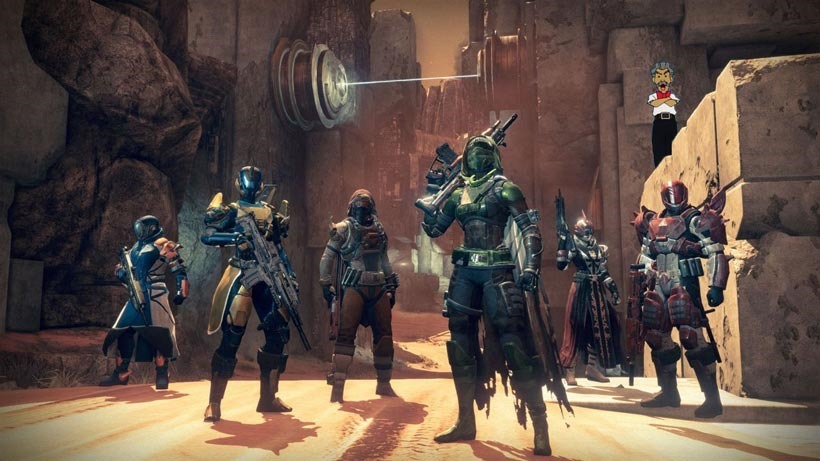 It's that time of the month again. No, I'm not talking about your bank balance taking a nosedive like a suicidal Japanese World War 2 fighter pilot, but instead Destiny's regular Iron Banner event. You know how it works. Hit the Crucible, compete and earn some rank to buy some luuuuuuuuuuverly new gear from ol' Saladin.
This time however, the Iron Banner is going to be slightly different. Thanks to some recent testing with the Control playlist, the Clash matches in the Iron Banner should be a tad bit more responsive with some new matchmaking algorithms that are favouring connection quality for rounds. What that means, is that you should experience less lag in your matches, something I wish that I could grasp every time I have to fly for a straight 28 hours or so.
While lag is the biggest killer in a match, Bungie has also noted that this means that you could be matched against more skilled players. To even the odds even more, they'll be throwing a new "damage referee" into the mix. Using some sort of online sorcery, the damage referee to give players with crappy connections an advantage over their better-equipped opponents.
So hopefully, that means that your last-minute Titan smash will actually impact, instead of being performed on some innocent turf while your opponent teleports around you. Bungie said that there are still "minimal filters" to keep new guardians out of danger, but it's no longer a primary concern with their new system:
As always, your visceral real-time reactions to these changes in a live-fire exercise are more important than the math. Sound off and let us know how it feels. For now, your test-bed for the new settings is exclusive to Control. Get in there and control the zones. Let us know if you'd like to see these changes deployed far and wide.

Matchmaking tuning has been revised to prioritize finding people who are close to your locality in the interest of further reducing lag.
Take that, you lag-switching cheating f***s. The Iron Banner has already kicked off, and it'll run until next Tuesday at 1 am PST / 9 am GMT. New armour, new weapons and some PlayStation exclusive content is up for grabs. If anyone is still playing that is.
Last Updated: February 24, 2016